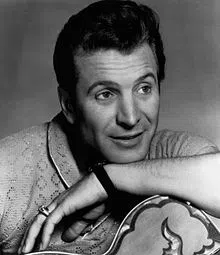 Ferlin Husky was born this week in 1927.
He established the Nashville Sound with the classic Gone and recorded under the stage name of Terry Preston for 5 years before recording under his real name.
He was known for playing a hayseed character called Simon Crum.
He scored a huge crossover hit with the gospel-themed Wings Of A Dove in 1960.
I'll play both classics tomorrow at 6 a.m. to celebrate his birthday and to start off Uncle Ed's Country Den.