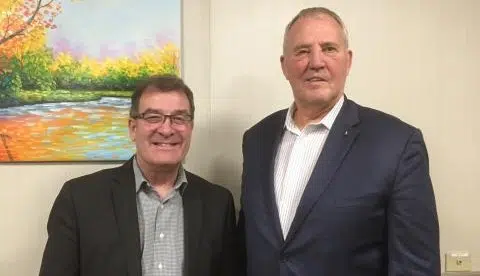 Canada's Minister for Border Security and Organized Crime Reduction is on a fact-finding mission.
Bill Blair is intent on reducing gun violence, particularly in the larger cities.
Blair was in Kenora late last week to meet with local gun owners to find out what kind of legislation the government should be looking at.
"The steps we might consider with respect to firearms, in particular handguns, I did it in such a way to be respectful to lawful and law abiding gun owners," explained Blair.
"So it was a good opportunity to come to Kenora to meet with lawful, law abiding gun owners."
Blair also had a chance to meet with representatives from nine municipalities in the region to discuss issues important to them, including the cost of dealing with marijuana legalization.