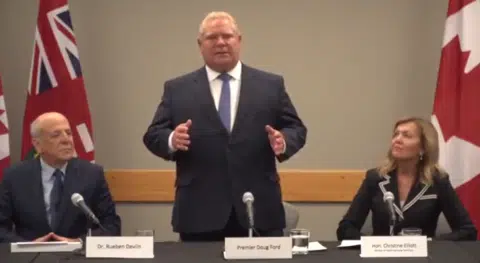 The Premier of Ontario has a different idea of who the official opposition is.
Doug Ford has repeatedly butted heads with the media and now he is taking his tone to a different level.
"The NDP and the Liberals can't keep up with us because we're doing a great job.  And, now the official opposition is the media.  You see it today, and good luck over the next 3 and half years, I look forward to working with the media party."
The comments were made after he said he had nothing to do with choosing the new OPP Commissioner.