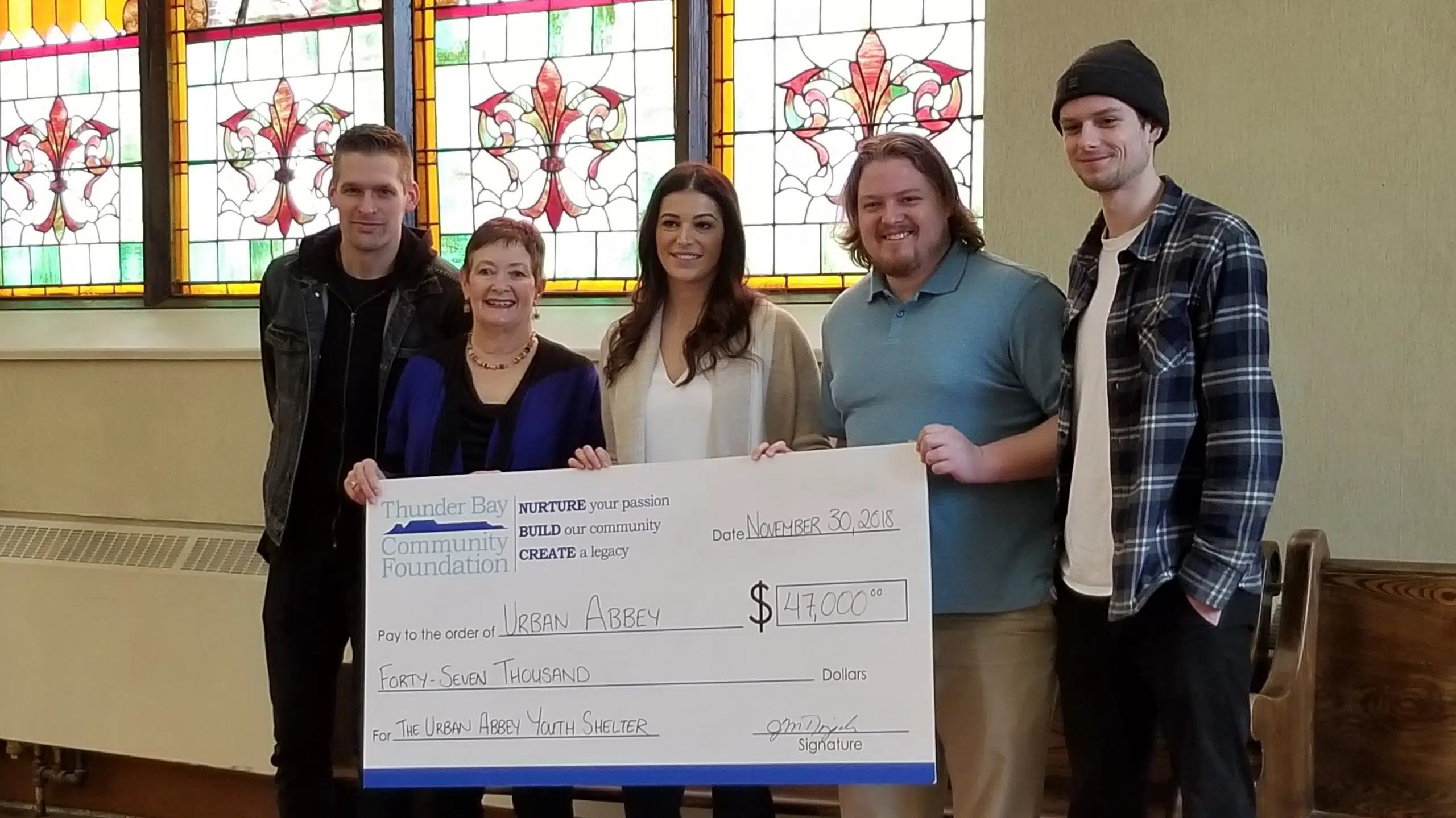 $47,000 is going towards a new $110,000 youth shelter in the city.
Thunder Bay Community Foundation Chair Jackie Dojack says they awarded the money to Urban Abbey's shelter project because they feel it's important to get the shelter up and running soon.
"Poverty overall, and youth poverty, is an issue in Thunder Bay. There is no dedicated youth shelter currently in Thunder Bay," Dojack points out. "We knew from the grant application, if we gave them this amount of money, this leveraged all kinds of dollars."
Adam Schenk is Executive Director of Urban Abbey's Youth Shelter and tells us the funding lets them secure a building of their own in the 100 block of Simpson Street.
He says it'll house youth between the ages of 16 and 24.
"This is a particular period of vulnerability for young people, young people that don't have a place to stay, don't know what their next move is, are out of options. This is a situation where they can be exploited by people that want to take advantage of them, may want to get them involved in an unhealthy culture."
Schenk says the location will be a big plus, since it's close to services like NorWest Community Health Centres and the New Hope Youth Centre.
He notes the shelter will work with the residents to help them transition out of the shelter and into permanent housing, along with continuing or returning to schooling and applying for jobs.
It will also offer room for between 16 and 20 people–there will a wing for eight young women and another for eight young men, along with separate space for transgender youth.
Schenk points out the money also covers a good portion of the estimated $110,000 renovation costs.
"We're still going to be needing between $50,000 to $60,000 to complete those renovations, so we are actively pursuing grants and donations to support us in this work," he notes. "We are confident that we will find the money, because our experience at Urban Abbey has been that any time that we have had need or a major initiative, the city of Thunder Bay has stepped up time and again to help, help support that program, and make the community a better place."