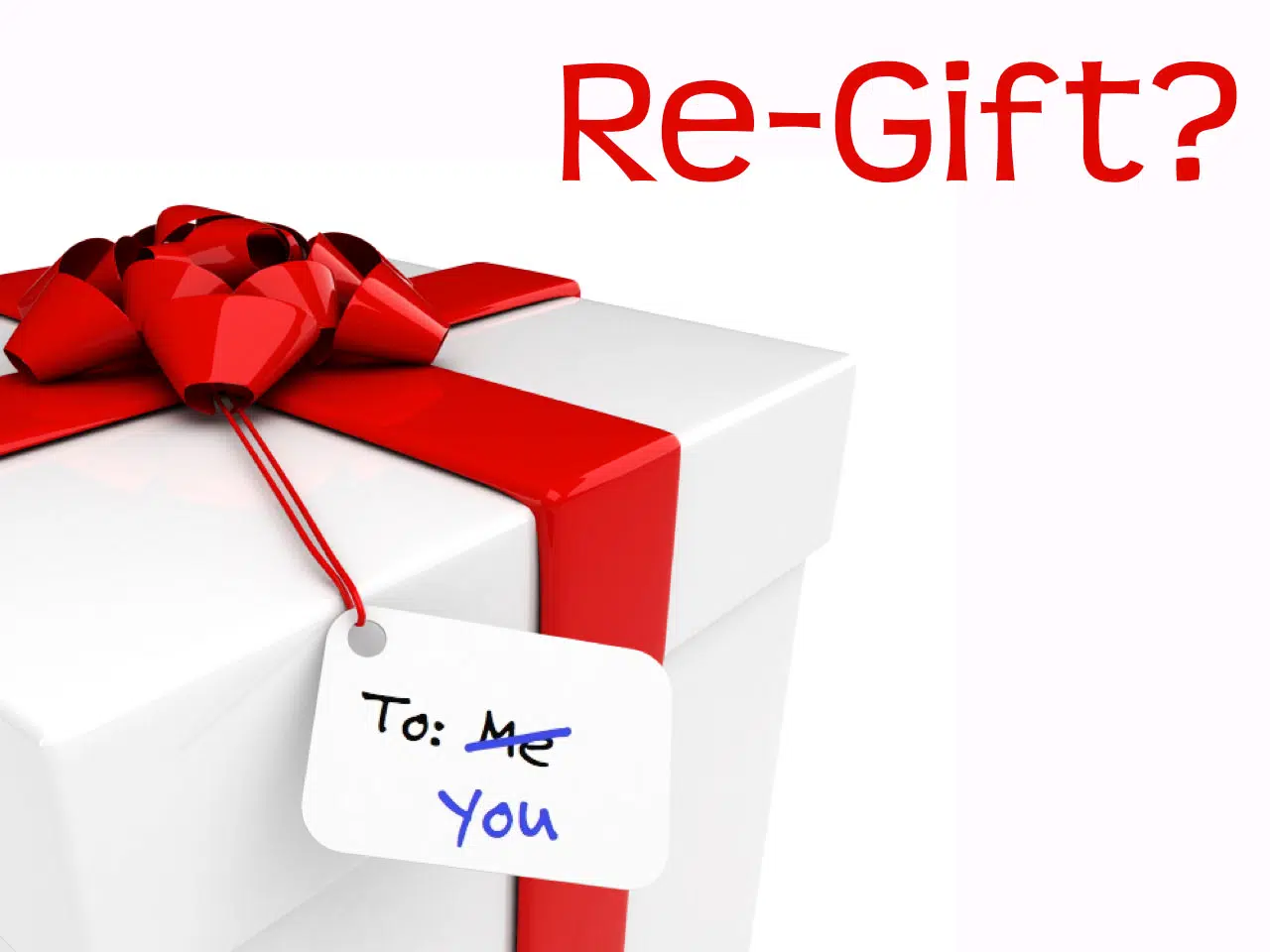 It's that time of year when you might get a gift that you don't want.
What do you do.  Regift it!
Regifting is the tradition of giving a gift you received to someone else.
Have you ever regifted?
4 out of 5 people say regifting is socially acceptable, but before you do there should be some rules to follow.
Remember to re-wrap the gift and don't give it in the same social circle where you got it, especially if it's a unique gift.
Make sure it fits the person you're giving it to, and happy regifting.
Here is more regifting etiquette.