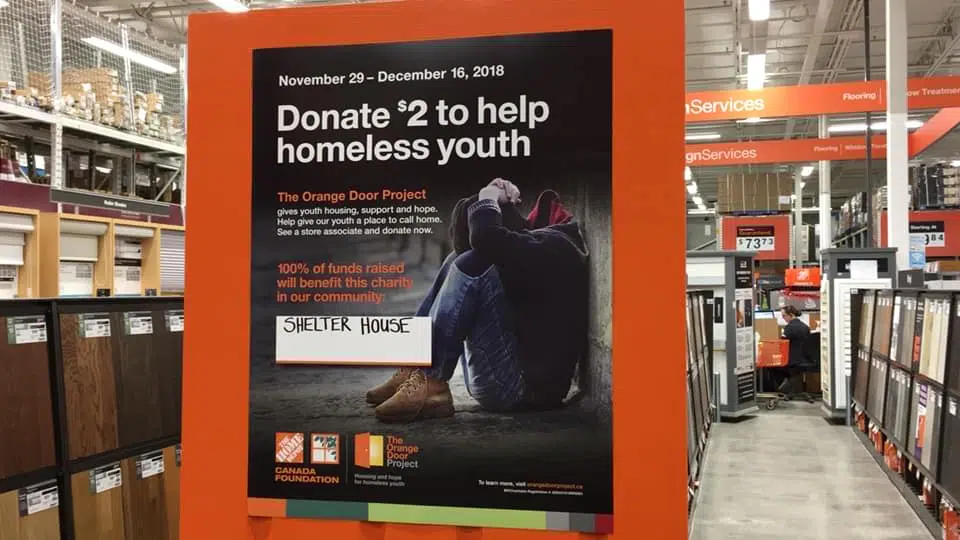 The Orange Door Campaign is on at our local Home Depot.
It's a charity fundraising initiative that sees people donate $2 at the store's checkout in exchange for an orange paper door.
All donations will help Shelter House Thunder Bay, continue to support homeless youth in the community of Thunder Bay.
The campaign got underway today and will run until December 16th.