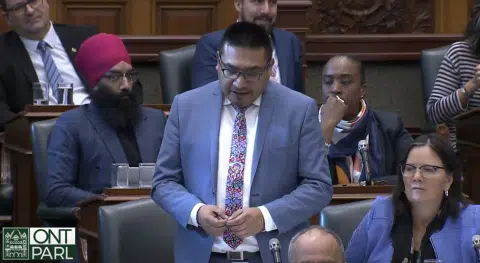 The MPP for the Kiiwetinoong Riding is demanding the provincial government restore the office of the Provincial Child Advocate.
Sol Mamakwa says there is clearly a need considering there were 38 youth suicides in northern Ontario communities last year.
Minister of Youth, Community and Social Services Lisa McLeod says they take the issue of youth-in-care very seriously saying they are committed to improving the outcomes of Ontario's Child Protection System through the creation of three new tables and they will ensure there will be an indigenous-led table as well.
McLeod adds that there will be greater oversight and accountability of Child Welfare agencies now that the Ombudsman's office is handling complaints.