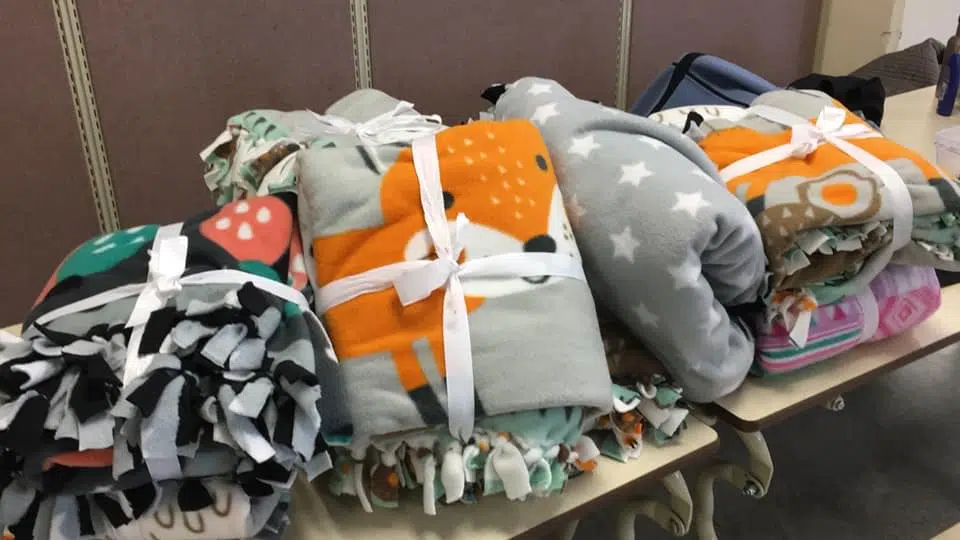 Grade 12 St. Patrick High School students are making fleece blankets as Christmas presents for Shelter House and the Fay Peterson Transition House.
Teacher Chris Opaski tells us his Mom helped the teens make the cozy blankets.
The students used the learning activity as a way to give back to their community.
Grade 12 student Emilee Sposato tells us it was a fun learning experience.
Multiple baby blankets will be delivered to Fay Peterson, and the blankets for adults will go to Shelter House.