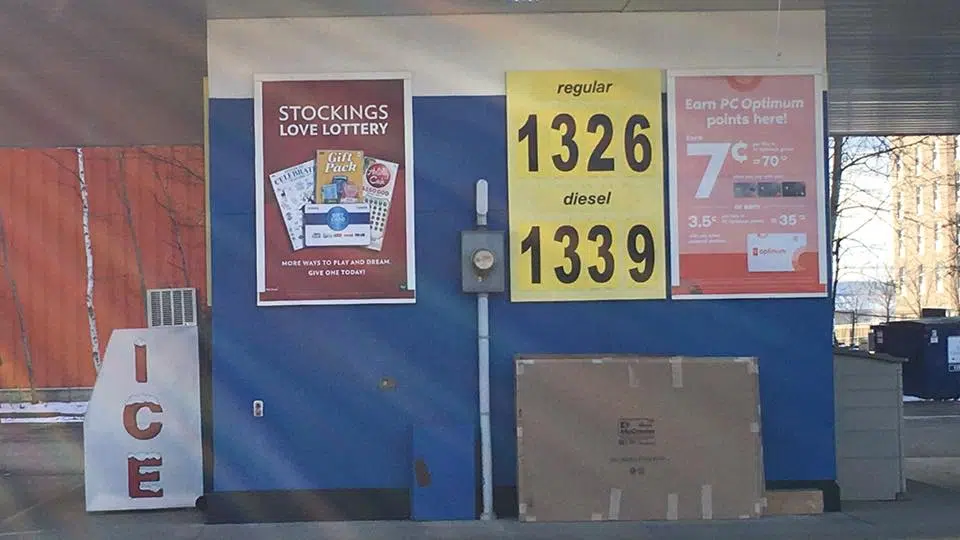 Gas stations in Thunder Bay are being urged to show some restraint with their prices, which are now at about $1.33 a litre.
Dan McTeague of gasbuddy.com notes Thunder Bay stations are making an average 10 cents a litre more in profits than retailers in most other Canadian cities.
The gas pricing watchdog explains some stations are buying their fuel at between $1.07 to $1.09 a litre.
To compare, the retail price for gas in Toronto is $1.13, it's $1.11 in Ottawa, and a $1.09 a litre in the Maritimes.
McTeague says it's a mystery to him why gas stations in the city are keeping prices so high.
He's reluctant to predict if or when the local stations will give consumers a break.