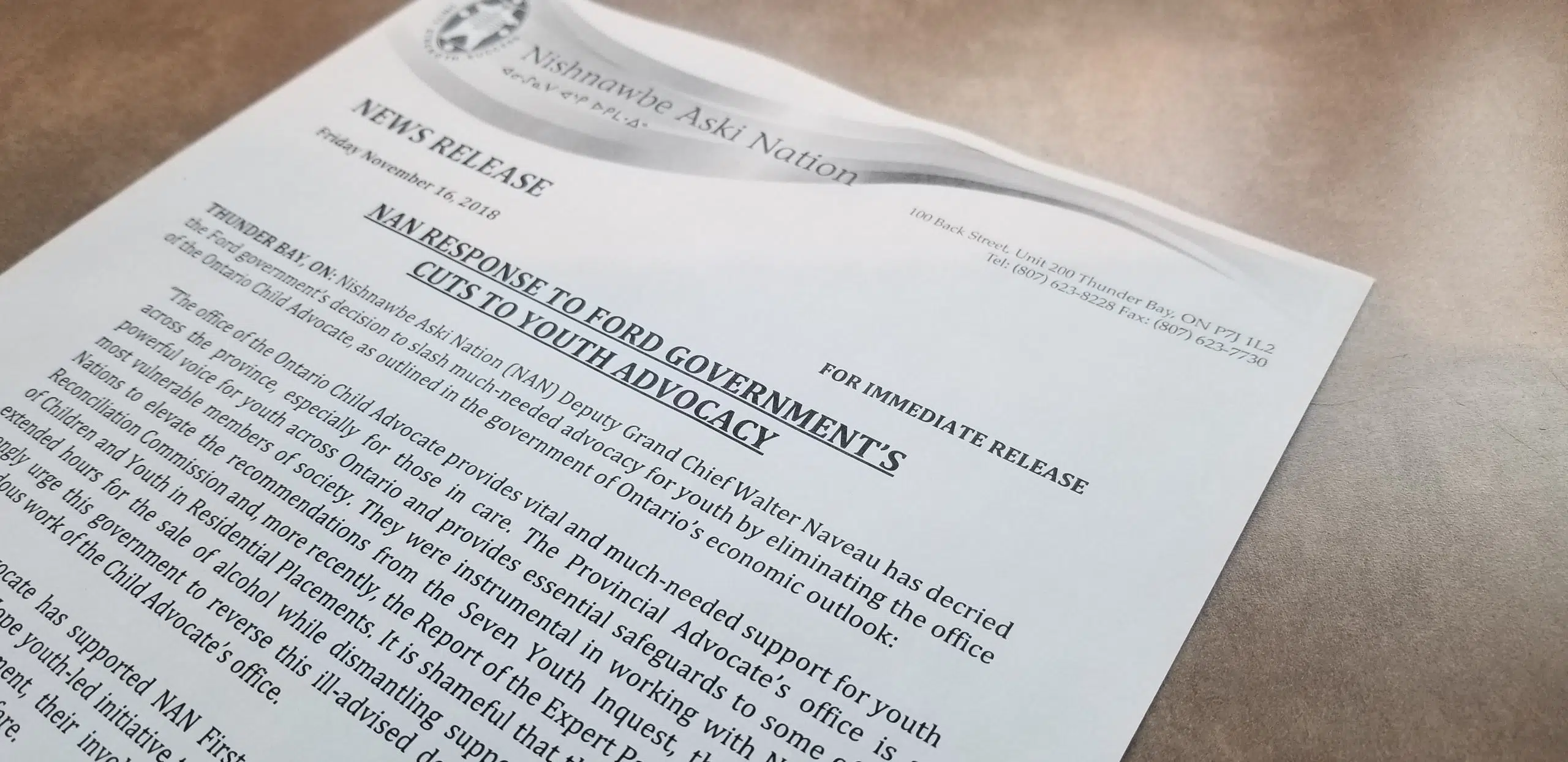 The backlash has begun to the Ford government's decision to eliminate the position of child care advocate.
Nishnawbe Aski Nation Deputy Grand Chief Walter Naveau calls the advocate a powerful voice for youth across Ontario.
He adds it's shameful the premier is touting extended hours for the LCBO while dismantling supports for children.
The deputy grand chief is urging the government to reverse the decision and fully endorse the office of the child advocate.