The Opposition NDP are slamming the Ford government's economic statement, especially the elimination of
the province's child care advocate.
Thunder Bay MPP Judith Monteith-Farrell believes the government is going about its cuts the wrong way.
"Cutting programs and services to the most vulnerable…is not the way to make an economy grow."
The NDP MPP calls the cuts tragic.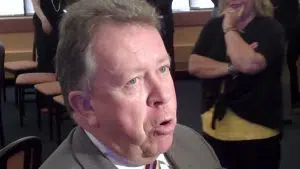 The Ford government is blaming the cuts on the previous Liberal government for what the PC's call reckless spending.
MPP Micheal Gravelle was a cabinet minister in that government and believes while the Liberals weren't perfect, it's no excuse to make drastic cuts.
He fears they are going to use that as an excuse to make major cuts to public services "which would be a disaster."
The Liberal MPP calls the cuts to the child advocate along with the environmental and French language commissioners, "bad decisions."