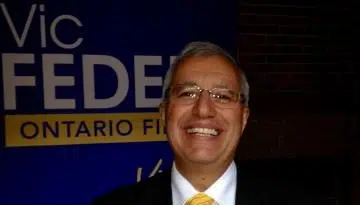 The PC's aren't slowing down with more cuts and the announcement they're axing the environmental commissioner, child care advocate and the French language commissioner.
The NDP calls cutting nearly $1 billion from children, youth and social services a massive blow to low-income families and vulnerable children.
Interim Liberal leader John Fraser says these cuts show a lack of respect especially the child care advocate, which protects children including those with no parents.
The announcement was part of the Ford government's economic statement saying the move is aimed at reducing unnecessary spending.
Finance Minister Vic Fedeli notes the government has already whittled away at the $15 billion deficit, reducing it by $5 billion.
The statement also confirms an election promise that those people who make less than $30,000 a year will not be paying any income tax.
Also included in the economic statement are extended hours for the LCBO from 9 am to 11 pm, seven days a week.
There is also a promise to impose rent controls on new apartment units and to leave current controls the way they are.