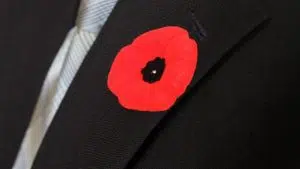 Ceremonies were held in town yesterday to honour our veterans on Remembrance Day, by wearing your poppy.
What should you do with your poppy after November 11th?
According to the Royal Canadian Legion tradition has the poppies placed on a cenotaph or wreaths after the ceremony
or you can store or dispose of them in a respectful manner.