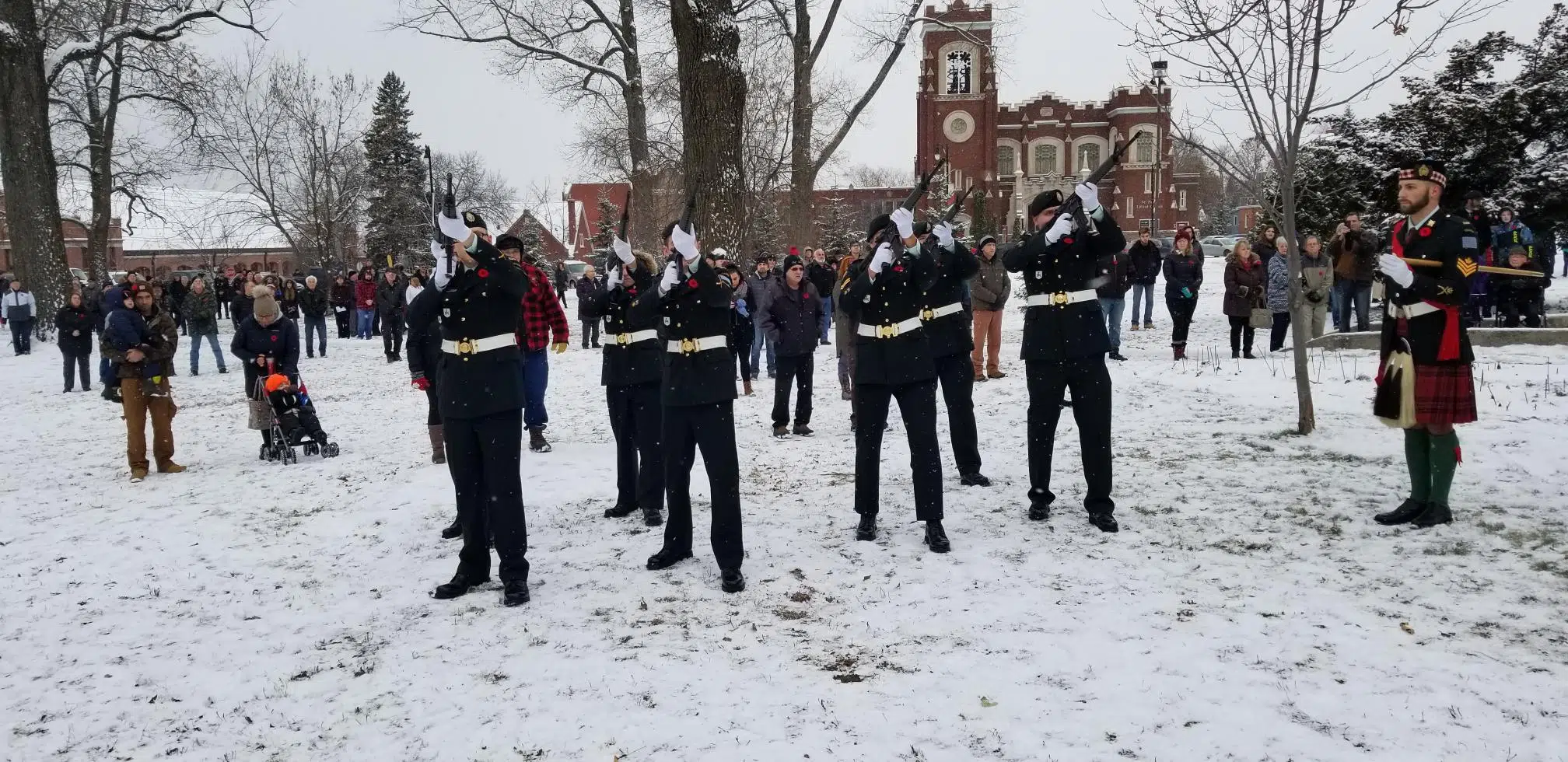 A Thunder Bay war veteran is very moved with the many people who showed up at Waverley Park Cenotaph, marking the 100th anniversary of the end of World War 1.
Roy Lamore was also thrilled one of those people was his 10-year old great grandson.
"He's going into the army, although I can't coax him into the navy, so I'll let him go his way, he's a great kid."
Another local veteran is stressing we cannot forget the men and women who fought and died in war, especially since there aren't any left from World War 1.
Les Newman believes there's a growing movement in that direction.
"I think there was a move a couple of years ago by the Department of National Defense, where they took Remembrance Day and turned it into a whole week.  Active duty and retired members going into the schools and talking to students."
The navy veteran notes with Waverley Park being so full of people this morning, it confirms Remembrance Day is having an impact.
Lamore also agrees with a focus to make sure this is taught in schools more.
"If I went and told a 20-year old about this, he'd say "yes, thanks" and walk away and never hear any more… go into the schools and that goes up in their grades."
Services were also held at Fort William Gardens and Mount McKay.