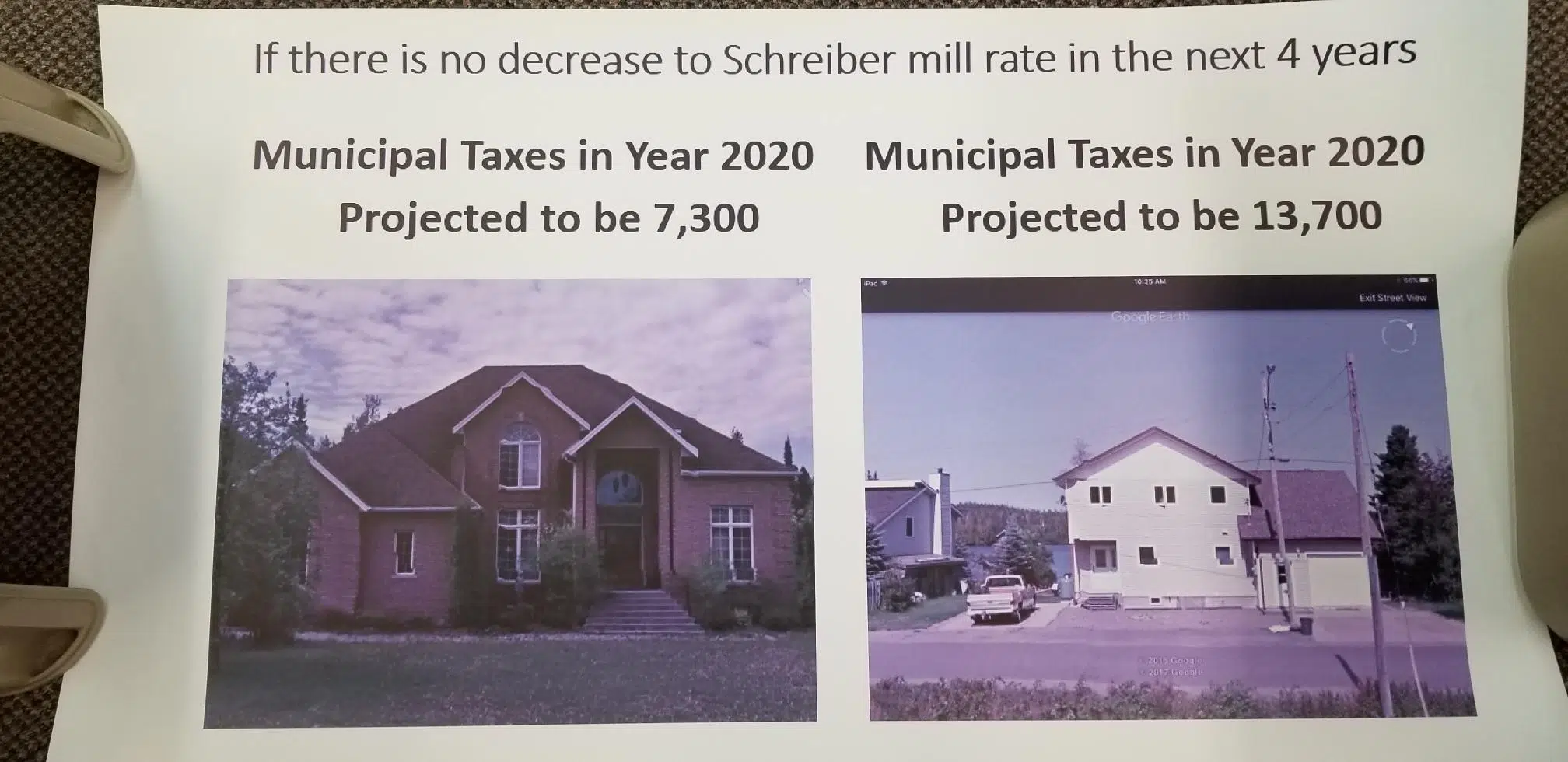 Frustration is boiling over for a Thunder Bay man who is trying to get property tax rates at Walker's Lake and Schrieber lowered.
Keith Scott notes a recent visit to the local Municipal Property Assessment Corporation office, with our newsroom on hand, proved again fruitless.
"It's unreal… it's just that people are at the end of their ropes.  The property in question has been owned by the same family for 100 years, passed down from generation to generation."
The Thunder Bay man appealed to MPAC on its ruling, wasn't happy with the response, and vows to continue writing to Ontario Finance Minister Vic Fideli for help.
He notes people are getting to the point of doing anything to sell and get away from the taxman.
"In the case of Walker's Lake, people got fed up, not prepared to pay the taxes, and went to an open market, and said "Here, I'll take whatever I can get."
The Thunder Bay man points out appealing to the next level, the Assessment Review Board, would be a waste of time and money.
Scott notes what people have been dealing with.
"A person who paid for a lot, thinking their tax bill would be $3,000 or $4,000, within 4 years their tax bill went from 3 or 4,000 to $8,000 or $9,000 or $10,000, and that's what I've tried to tell these people for 2 years."
The local man adds Vic Fedeli promised to help when in opposition, but Scott claims that has been reduced to meaningless suggestions to appeal to MPAC, which he's done.