Tonight a bunch of brave souls are going to jump off the ten metre board at the Canada Games Complex.  It's a fund raiser for the Thunder Bay Diving Club and PRO Kids, the more money you raise the higher you have to jump.  I think the organizers should reverse it.  If you sign up and you don't russell up that much cash then you jump from the highest platform… but if you can come up with a crazy amount of money then you don't have to jump at all, you just lay in a lawn chair drink cocktails and watch the other volunteers risk their lives.  I think this fundraiser is for the thrill seekers… the sick people who actually get a kick out of scaring themselves.  I am NOT one of those folks.  I wouldn't say I'm afraid of heights but it's not my best friend, I can do anything if I put my mind to it but for me jumping 3 stories is not fun.
One of our Advertising Consultants Dan Grant participated in this event two years ago and had to jump from the 10 metre platform… he said it was scary as hell.

He is a brave brave man.  Could you do this?  Probably not if you have Aquaphobia or Acrophobia… the fears of water and heights.
Here is a list of some other fears:
-Nomophobia. The phobia is characterized by feelings of anxiety that arise from being out of a phone's range of service, not having one's phone charged, having no credit on one's phone or misplacing it. It is believed that over 50 percent of cell phone users are affected by Nomophobia.
-Heliophobia.  If you have this one you should move to Thunder Bay as it's the fear of the sun or sunlight.
-Spectrophobia is a fear of mirrors and one's own reflection. The phobia tends to stem from a traumatic event involving mirrors – perhaps the fear of apparitions or ghosts being in the mirror – or low self-esteem related to one's physical appearance.
-Ephebiphobia, the fear of youth; inaccurate, exaggerated and sensational characterization of young people.  All of the older characters in Scooby Doo have Ephebiphobia. "And I would have gotten away with it too, if it weren't for those meddling kids!"
-Koumpounophobia…. fear of buttons.  Having this fear would make my job a little tricky.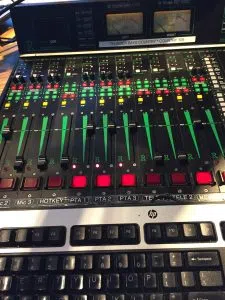 What are you afraid of?