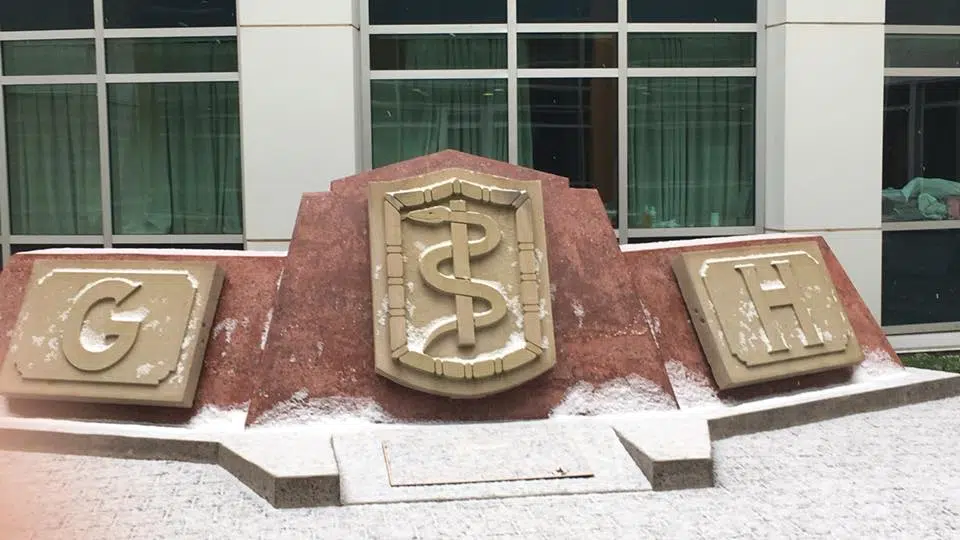 Monument Dedicated To PA General Hospital
Next time you visit the Regional Health Sciences Centre keep your eye out for a monument in the courtyard next to the cafeteria.
Spokesperson Heather Vita tells us it honours the legacy of the former Port Arthur General Hospital and its workers.
She believes it's important to remember the history of our health care in Thunder Bay and the people who helped make it happen.
The monument, made up of three stones from the old hospital, was dedicated in a noon-hour ceremony.