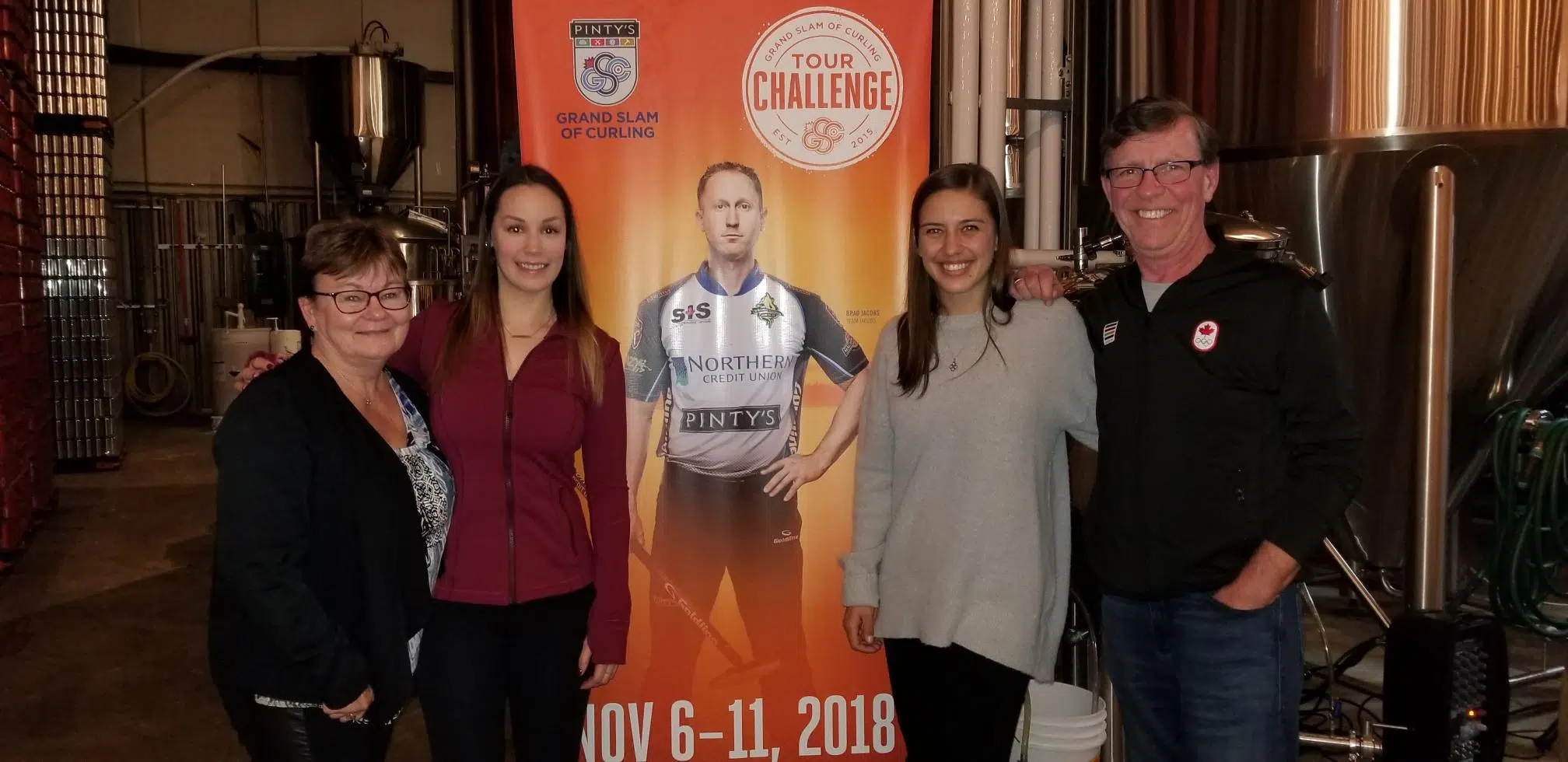 Exciting is only one word Thunder Bay's Krista McCarville uses to describe playing in Tier One action of the Pinty's Grand Slam of Curling event this week.
The local skip explains why it's a big deal, considering the top 60 teams from the world are in Thunder Bay.
"It's curling to us, we want to win no matter what event we're in… but to get into that Tier One event is a boost to us, it's exciting because we get to play against the top teams in the world."
McCarville admits they were originally in Tier Two, but some Tier One teams dropped out, so they got moved up, with action starting tonight at 7.
Meanwhile, an organizer of the event is thrilled so many teams from around the world are here.
Rick Lang also coached Team Canada, and notes the Tournament Centre sold out in a few weeks.
"The Pinty's Grand Slam is tour much like the PGA tour is, and that the best players always attend, and their way of attaining world ranking is by playing at these events."
The former player adds the Scotties and Brier are national championships, but this tour, as it travels around Canada, takes teams to the international level.
And, a Scottish curling team is excited to be in Canada.
Skip Ross Paterson notes his team is new this year, which is why he considers himself fortunate to be in Tier One action.
"Our world rankings at the start of year were just at the level to get qualified in the Grand Slams, we're one of the lower teams to qualify for the Tier One slam."
The skip has played in Tier Two action before, so he's happy with Tier One action.
(Photo: Members of Team McCarville with Team Canada Coach Rick Lang)