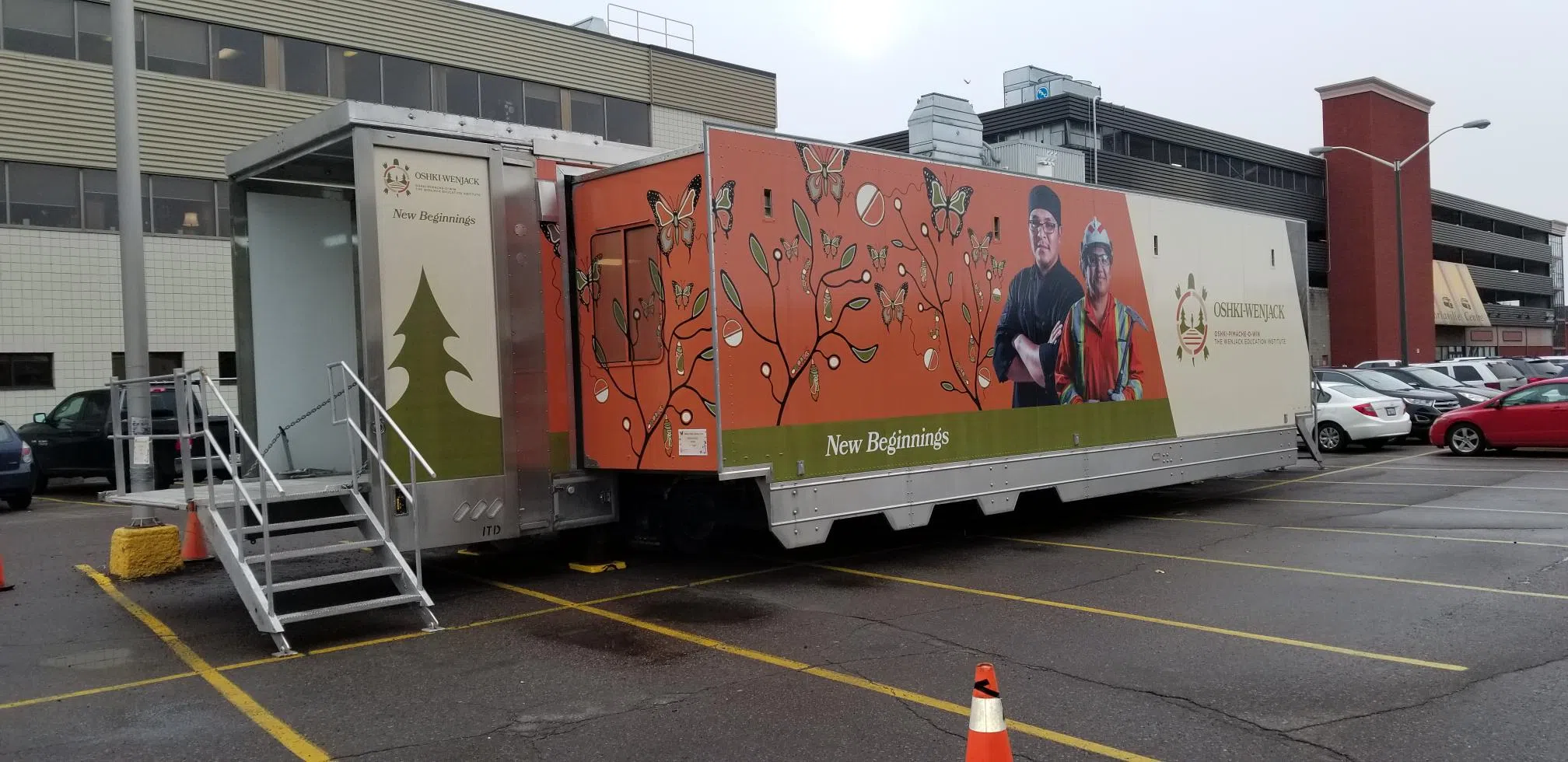 If you've been to Centennial Square today, you'll notice a mobile trailer.
It's a $2.2-million facility designed to teach First Nations trades skills, in conjunction with the provincial government.
Gordon Kakegamic is the Training Coordinator, and notes once it leaves Thunder Bay today, it'll travel to Nishnawbe Aski Nation communities.
"We really want to change the industry trend of training our people to be helpers… what we really want to do for our people is train them to become apprentices, and eventually journey persons."
The coordinator adds it'll teach carpentry, welding, electrical, plumbing, mechanical and millwright.
"We train our community members, especially our youth, to be mobile… you need to be able to travel, and go where the projects are."
Minister of Training Merrilee Fullerton was in Thunder Bay this morning to see the unit.