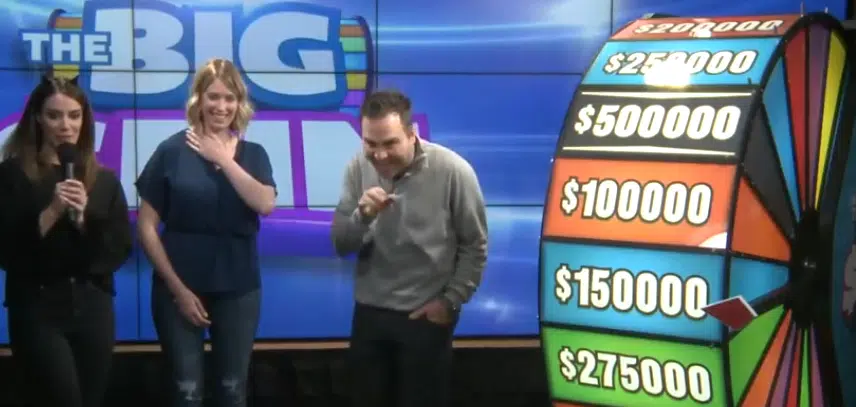 A local couple has won $350,000 in the OLG's The Big Spin Instant game.
Michael and Megan Tallari were thrilled to win the cash this afternoon saying it will help their young family.
They plan to use the money towards their children's education and a new bigger vehicle.
The father of two purchased his ticket while at the mall with his daughter. "Our youngest is only 12 weeks old so I took my eldest daughter out for the day so that Megan could spend some time with the baby. I promised her a treat at the end of our outing if she behaved nicely," explained Michael.
The winning ticket was purchased at Shefield Express in the Intercity Shopping Centre.