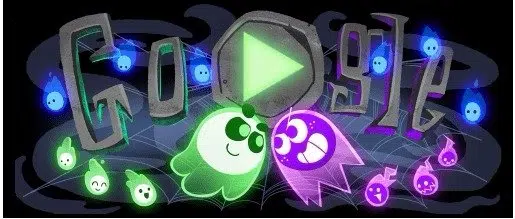 If you go to the Google homepage, there's a cute little Halloween game up right now that you can play.
Best thing about this game, it's the first Google game you play against someone else!!
I can't play it at work because our internet restricts me from doing so:( but it looks like a great time waster if you can play it on your work computer!