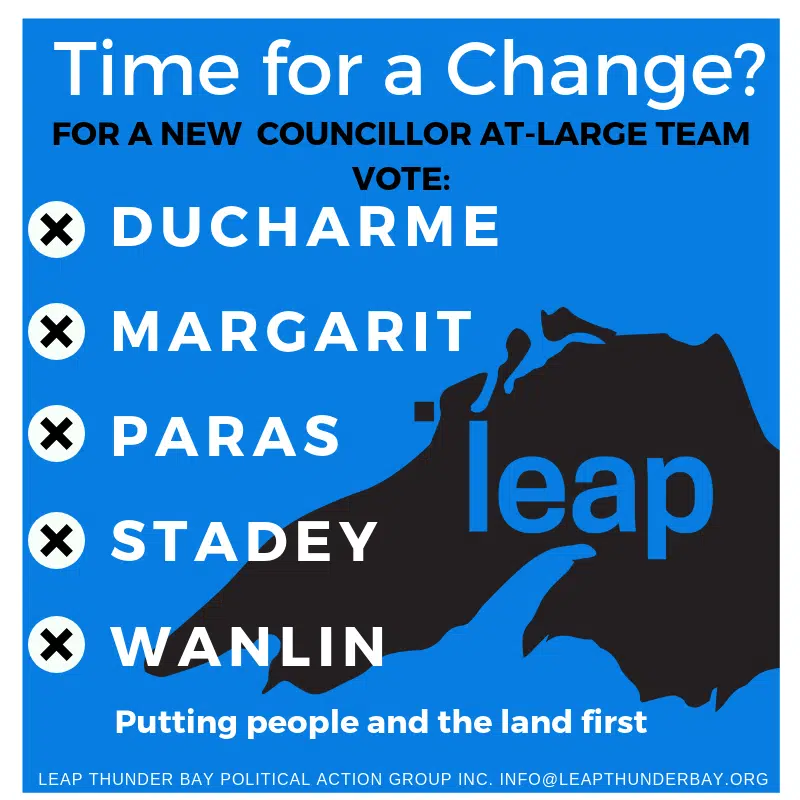 The results of the municipal election may be satisfying to some, but not for a group which considers itself an agent for social change.
Paul Berger, a spokesperson for LEAP, admits none of the candidates it endorsed were elected to council.
Those candidates were: Margaret Wanlin, Kim Ducharme, Stephen Margarit, Lori Paras, Ashley Nurmela and Jim Stadey.
Berger says they were hoping some of them would be elected to bring what he calls "progressive change" to city council and are disappointed they weren't.
However, the LEAP spokesperson is encouraged how well their candidates did even though they were not elected.
He adds, they will be watching those on the new council who promised social change, and hold them to account if they don't provide it.