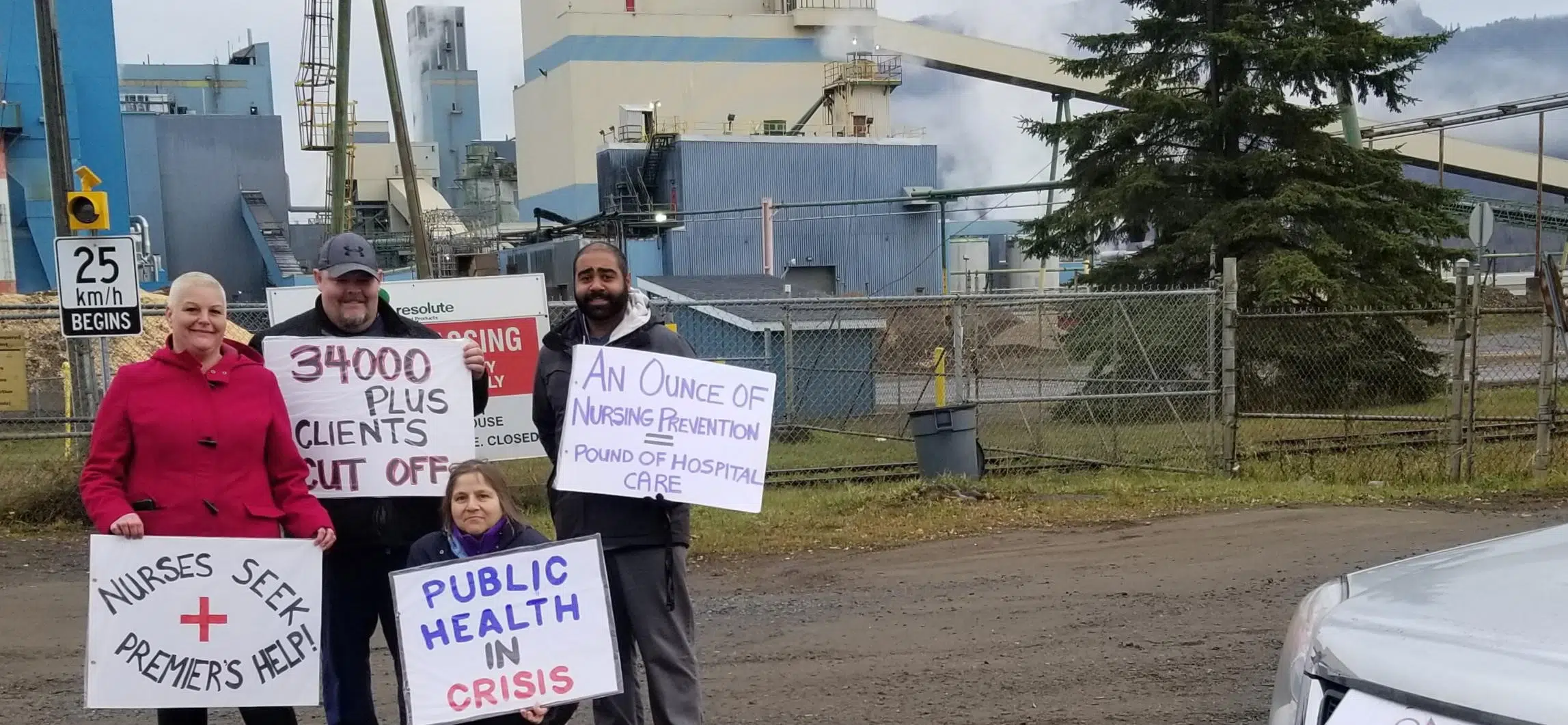 Striking nurses at the District Health Unit accuse their employer of misrepresenting the facts of the strike that started October 16th.
It comes after a statement from the Health Unit claims it's waiting for a counter-proposal to an offer the Health Unit made during mediation on October 15th.
Health Unit officials call the offer fair.
The union representing 58 nurses alleges their employer knew when it made the final offer they couldn't accept it, adding the ball is in the Health Unit's court.
The Ontario Nurses' Association adds it's willing to talk and has asked management to resume contract negotiations half a dozen times.