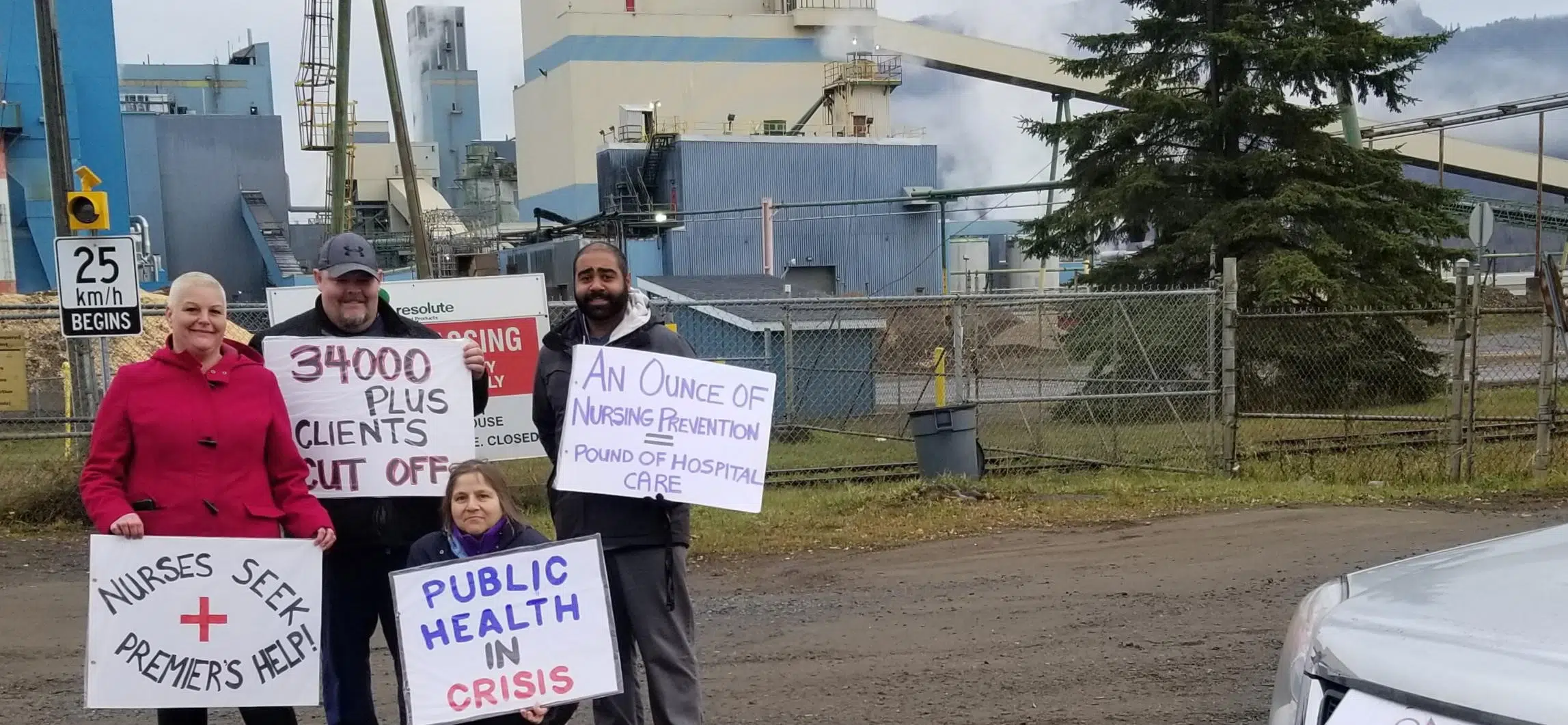 Protesters greeted the Premier on his visit to Thunder Bay.
Doug Ford disagrees with the calls of the protesters to reinstate the basic income program.
Nurses also rallied at Resolute Forest Products Thursday morning. Ontario Nurses Association spokesperson Becky Bridgman says they want Ford's help since he proclaimed "he loves nurses."
This is Ford's first visit to the city since he was elected in the June provincial election.
Meanwhile,  the Premier seems welcome to the idea of discussing additional funding for Thunder Bay Police to address guns and gangs.
When asked, Ford said he'll talk to the Minister responsible for the portfolio.
Acting Police Chief Sylvie Hauth asked the province for more money to fight violent crime in September.