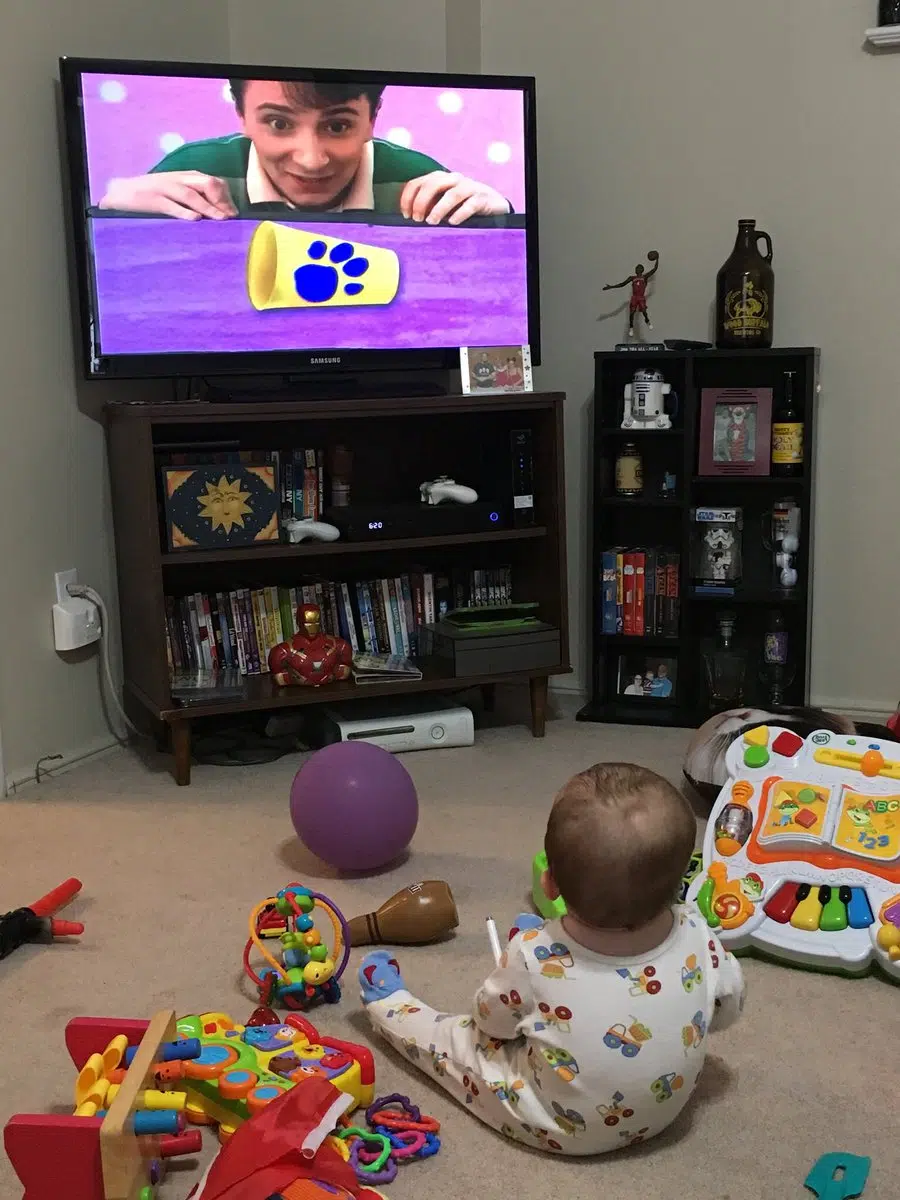 Before we had kids my wife and I did not watch a lot of Children's programs.  Maybe the odd Disney flick or an episode of Sponge Bob or two.  Now we have Tree House on 24/7.  I would say 80% of kids programming  are good shows that teach lessons and entertain but adults will only like 10% of that.  Some shows actually program for both parents and kids… others are just for the little ones.  My Baby loves The Wiggles… I believe that program was created by Satan himself.  If Ollie is freaking out and screaming nothing calms him down like a song from Anthony, Simon, Emma and Lachy.  I'm very thankful to those four Aussies for what they do but after an episode or two I just want to punch them all in the face.  I also can not stand Paw Patrol.  The next  time Thunder Bay is in trouble lets call a teenager and his talking dogs instead of the Police and Fire Department.  I mean come on… If a had a team of talking dogs I would be rich and famous touring the country putting on shows not helping a stupid Mayor who keeps a chicken in her purse (do not except a candy or a tissue from her).  Still, the shows my kids watch are better than some of the ones I used to watch… anyone remember this gem?
Now there are a few kids shows that I do enjoy and can sit and watch with my little ones.  Sesame Street was one of my favourites and I love the new episodes.  They have updated it perfectly without losing any of the charm of the original.  The classic characters are still there and the new ones are not that annoying.  I love the lessons they teach but it's still entertaining and funny.

Another show I really enjoy is Blues Clues.  I can't figure out why I love this one so much, I never watched it as kid but when it comes on I fall into a trance.  I think it's Steve.  He just so calming and he explains things great without talking down to us.  He's our buddy that loves green shirts.  I now know what a colander is because of Steve and Blues Clues.
And the last kids show I love to watch with the boys is Teenage Mutant Ninja Turtles.  This one really doesn't count because I watch it when I was a kid and still love everything about the franchise but it's cool to share it now with my kids.  There are no real lessons just a bunch a teenage turtles kicking butt, taking names and eating pizza… classic.
What kids show do you enjoy watching?