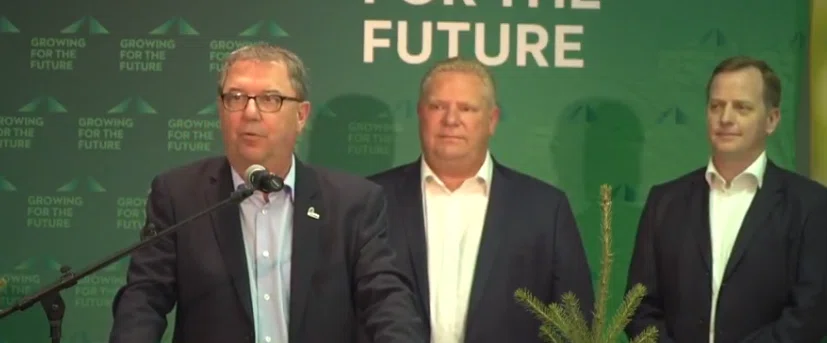 New life is being breathed into Thunder Bay's local pulp and paper mill.
During a visit by Premier Doug Ford, Resolute Forest Products President Yves Laflamme announced multiple multi-million dollar projects.
$40 million will go into Ontario's Northwestern operations and an additional $13.5 million into maintenance and job creation at the Thunder Bay pulp and paper mill.
In addition, the company's investment plan includes $14.7 million to improve energy efficiency at the mill and cut greenhouse gas emissions, $9 million for the pulp capacity expansion project, $5.3 million for facility upgrades, as well as $13.5 million for maintenance costs.
$5.6 million will go towards modernizing the Resolute sawmill on the Fort William First Nation.