So apparently this new Netflix show called "The Haunting of Hill House" is so scary it's been making people cry.
I read about that in this article. 
Melissa texted a review this morning saying she liked it but wasn't that scared…

Courtney said she wasn't as into it…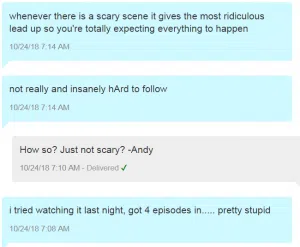 Now this has to be over exaggerated, there can't be that many people crying because of it! Have you watched the show? Did you cry because of it? Let me know if it's actually scary in the comments below!