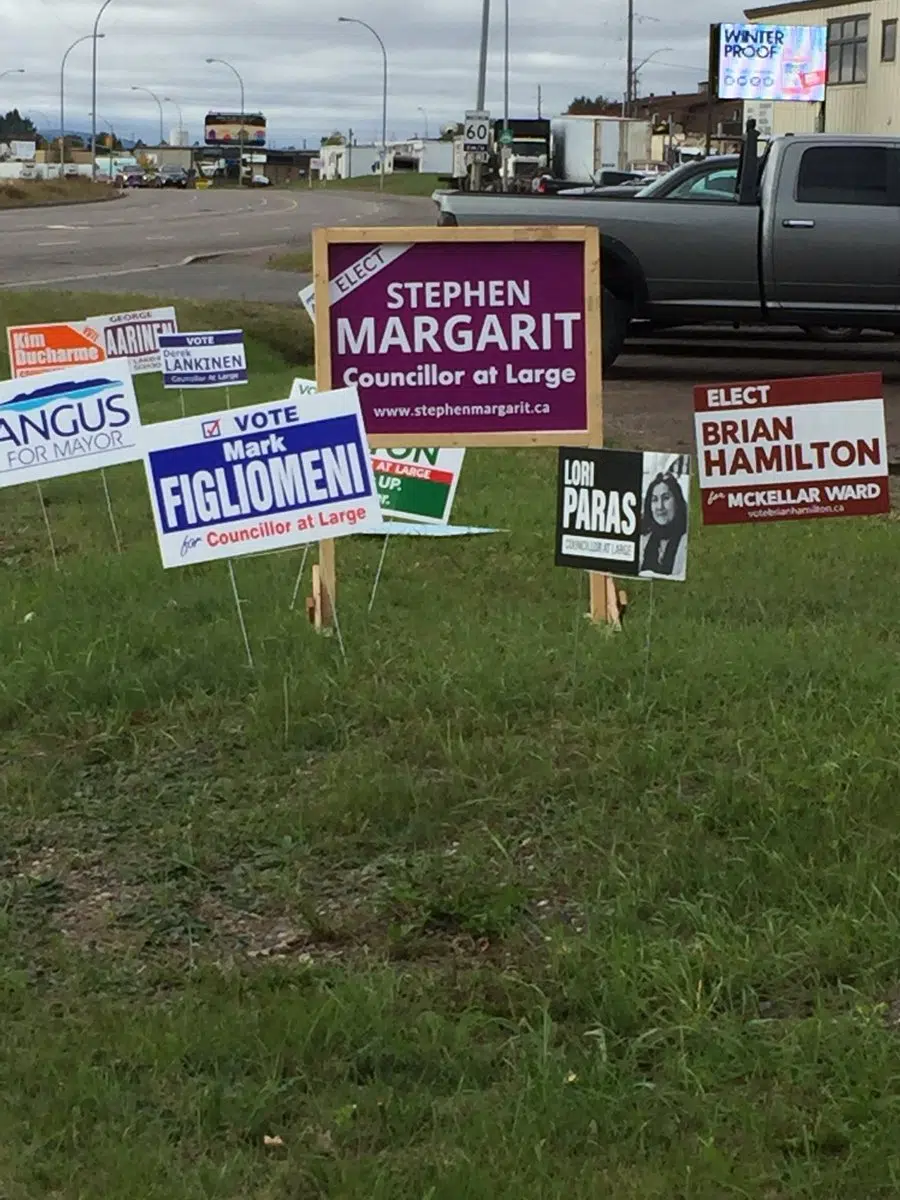 After an exciting campaign and a very interesting night the 2018 Municipal Election is in the books.  On my way to work today I noticed election signs still littered all over the city.  It will take a small army to get them all as there was 95 different candidates running for either Mayor, Councillor of a ward, Councillor at Large and two different school boards.  Not every candidate could afford signs but others seemed to have their own billboard factory.
The candidates are responsible for cleaning up their own election advertisements but because there are so many of them and all over the place many will get left behind.  So what do we do with them?  Don't really want them to end up at the landfill so I've come up with some ideas.
Give them back to the candidate. Makes sense, these things cost a lot of money and if you are going to run again in four years you might as well use the same ones.  I wonder if Joe Virdiramo still has some of his signs from the 70's?
You can cut them up and make Halloween costumes and masks out of them.  Or you can just go as an election sign… I hear Peng You is a hot one this year.
I hate to say it but snow is coming soon and we got to get ready but if you're cheap like me what do you do?  Election sign and a broom handle and boom you have a shovel.  I think Aldo Ruberto signs would be perfect for this… especially with the smiley face.
You could also do the snow shoe… a sign and duct tape and you're walking in style this winter.
If you are really handy you can chop them up and make a bird house.
Get a bunch of them and build yourself a fort in your yard, it wouldn't be that hard… maybe you could put a little tiny refrigerator in there somewhere, you know you could just go up there and hang out, open the fridge and stuff and, there'd be foods laid out for you with little pre-wrapped sausages and things.  They have pre-wrapped sausages but they don't have pre-wrapped bacon.