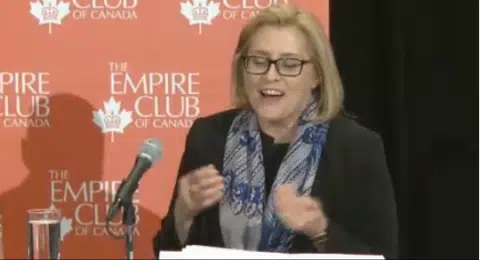 The provincial government is being urged to open up more forest land for harvesting.
That's one of the suggestions from the Ontario Forest Industries Association.
President Jamie Lim says that's just one of the recommendations they plan to give the government as it's develops a new Provincial Forest Strategy.
"We have to put our heads together. We have to look at how we can responsibly increase active forest management so we can increase jobs across this great province of ours. I'm really excited because I really want that to be part of the focus."
The Minister of Natural Resources and Forestry Jeff Yurek announced consultations will begin on a new forest strategy starting in November.