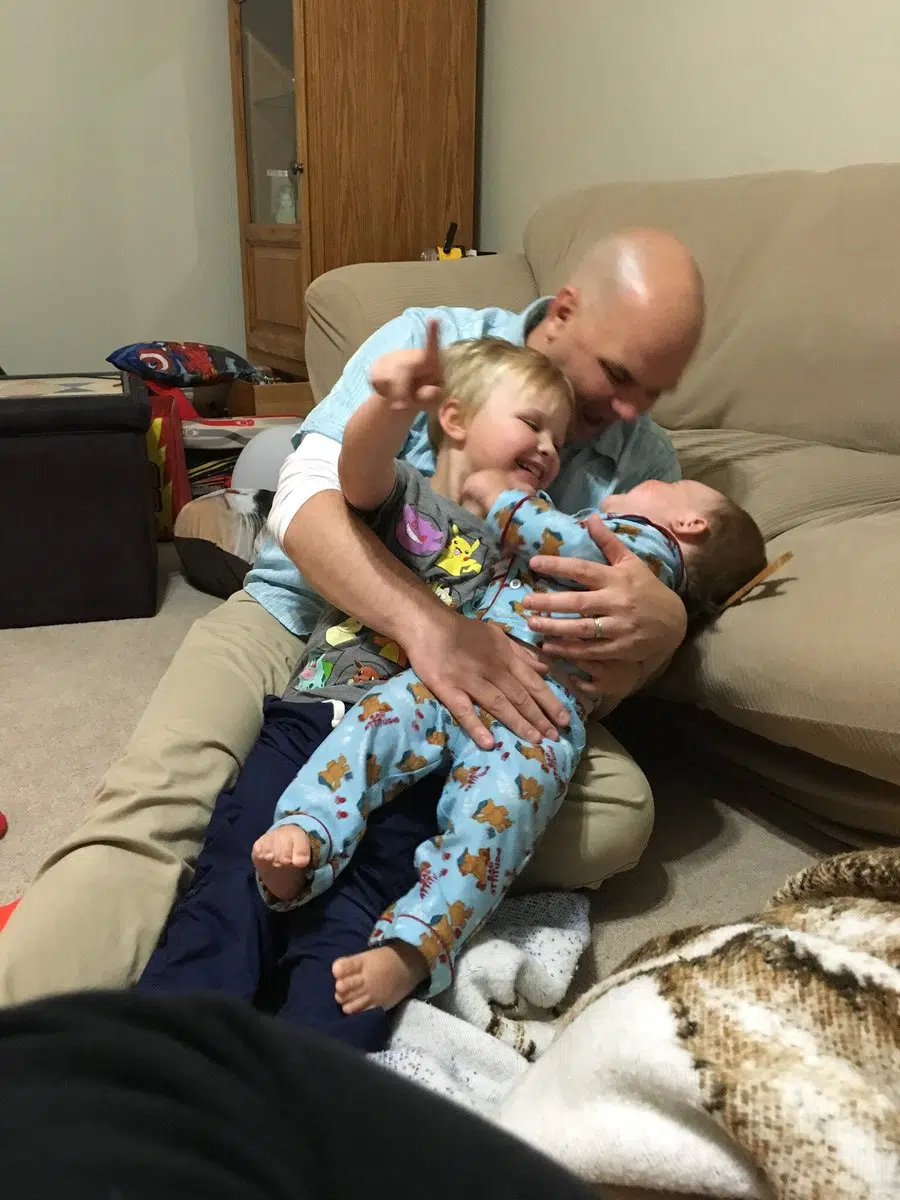 I just have to keep telling myself that kids are fun and a blessing… especially when they are screaming in my ear and throwing food in my face.  When there is a calm moment and a time to reflect, I can't imagine life without my boys.  We have way more fun and good times than bad.  It's easy to focus on the awful things and I tend to do that too much.  Today I want to focus on the fun side of having little ones.  There are so many amazing things about having kids.  They give so much joy and happiness to our lives.  One of the small benefits of having spawn, especially babies is you get to dress them up.  It really is a small thing but everyday I dress our baby it puts a smile on my face.  First of all just spending that time with him is special.  We have a tickle, sing a song, make fart noises and just be silly.  I don't want to be anywhere else in the world than right there at that change table… unless of course he poops.
Kids clothes are also so darn cute.  Never once have I ever held up a pair of my own jeans and busted out a "awwwwwww".  They make  baby-sized everything: Jeans, overalls, Air Jordans, suits, cardigans, fedoras, pin striped pants, track suits, fancy dresses, sunglasses… you name it they have it.
The best article of clothing for little ones has to be the onesie.  I wish there was onesies for adults.  It looks very comfortable and you would never have to worry about plumber butt ever again.  However going to the washroom might prove to be an issue.  There are so many cute and funny shirts out there for kids.  Here are two of my favourites right now that we have in rotation.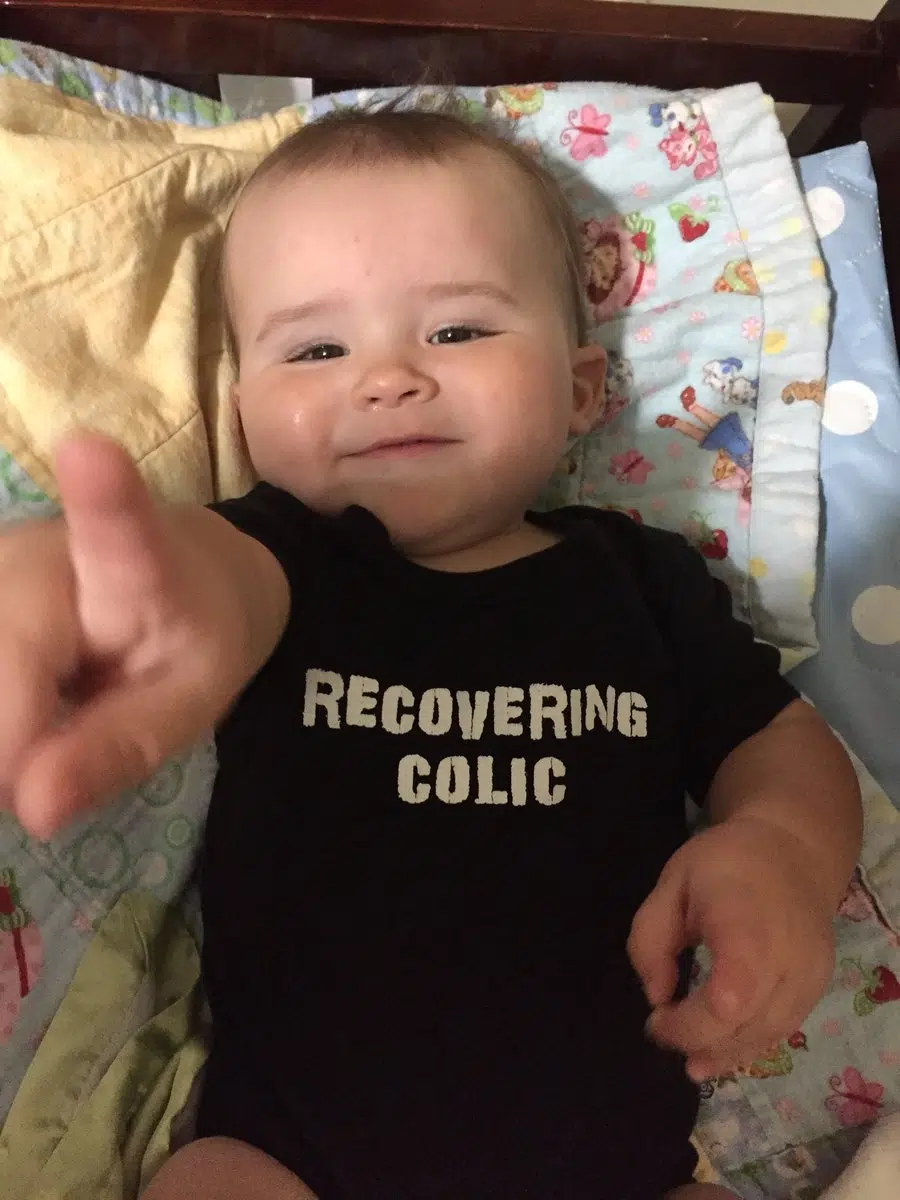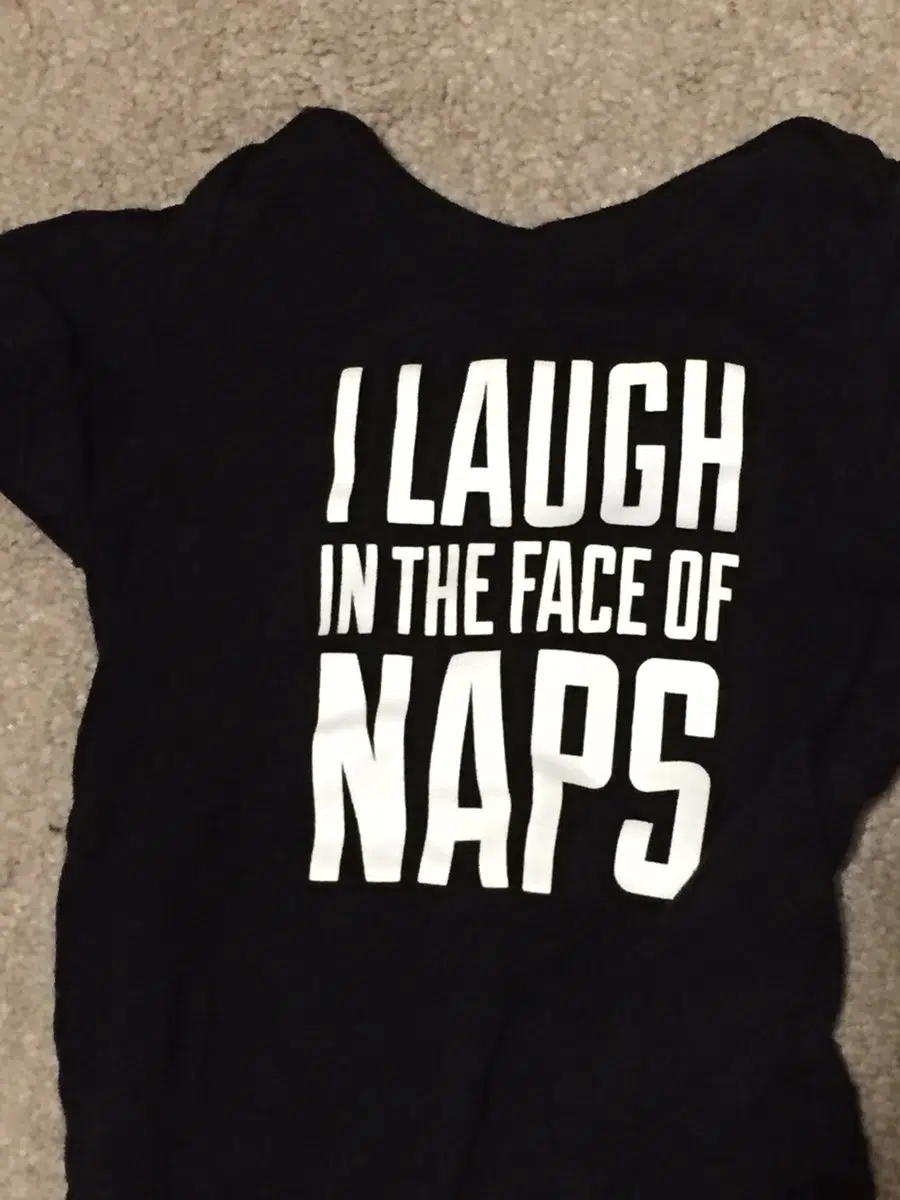 I love being a Dad and there are so many things about being a parent that are great… dressing them in fun clothes is just one of the small perks.