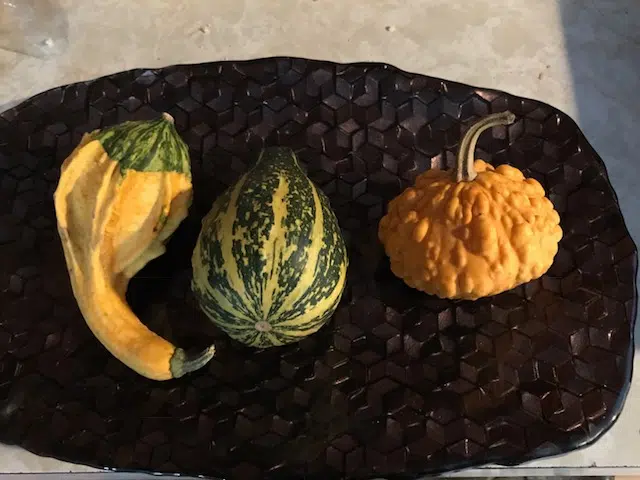 Now is the time of year to celebrate fall with displays of gourds.
Gourds come in a variety of shapes and colours and just a few are needed as a centerpiece.
At the Lavoie household, we have some.
First, on the left is a speckled swan gourd that resembles its namesake.
On the right you have what I like to call the pimply pumpkin, or warty pumpkin.
In the middle you have a gourd that resembles a small watermelon with the funky green colour.