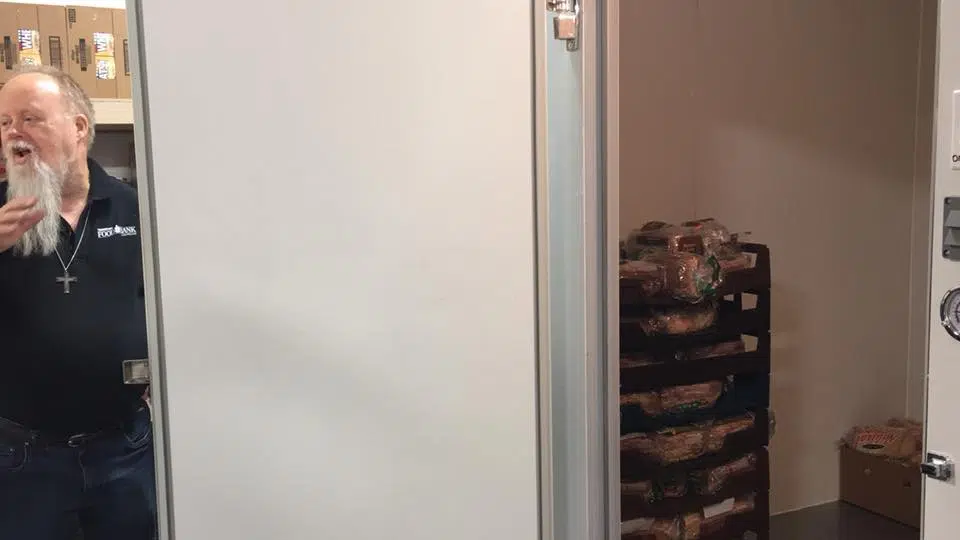 Thunder Bay's Food Bank is welcoming a new $32,000 walk-in fridge and freezer.
Chair Reino Pitkanen tells us they were thrilled when our company Acadia Broadcasting and Copperfin Credit union teamed up to help raise money for them.
Officials add the full cost of the new food storage unit was paid with donations from the community and a Tbaytel For Good Community grant.
Meanwhile, The Food Bank Chair adds the walk-in fridge and freezer will help them hold more healthy food choices for their clients, and will also be easier on their volunteer's backs as they will no longer have to dig through a chest freezer.