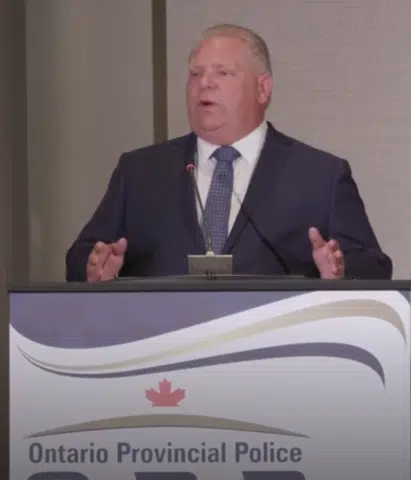 Premier Doug Ford says Ontario is ready for the legalization of marijuana.
But he also is critical of the way the Trudeau government has rolled out the whole legalization process.
"It was three years ago that Justin Trudeau campaigned on legalizing cannabis.  Three years later the federal government still cannot give police a single reliable piece of equipment to test for drug impaired driving."
Ford claims the federal government is putting officers and the public at risk by rolling out the legalization of cannabis before police have the tools they need.
The premier made his comments at a meeting of the Ontario Provincial  Police Association.