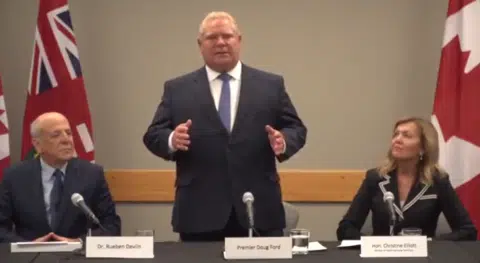 A new committee is being set up to examine Ontario's Health Care system.
Doug Ford has created the Premier's Council on Improving Health Care and ending hallway medicine.
Dr. Rueben Devlin is chairing the committee and says they will be looking a ways of getting the most out of the the money being spent on our health care system.
"The Premier's council members have a significant task ahead," Devlin notes.  "Bringing their experience and knowledge to identify, for the Premier and  the Minister, strategic priorities and actions which will lead to improved health and welfare outcomes."
Devlin says they also want to look at ways of modernizing the health care system and making it more productive.
The council consists of 11 members who have the task of creating a long-term vision for health care in Ontario.
One of the committee members is David Murray, who is Executive Director of Northwest Health Alliance and former Chief Executive Officer of the Meno-Ya-Win Health Center in Sioux Lookout.