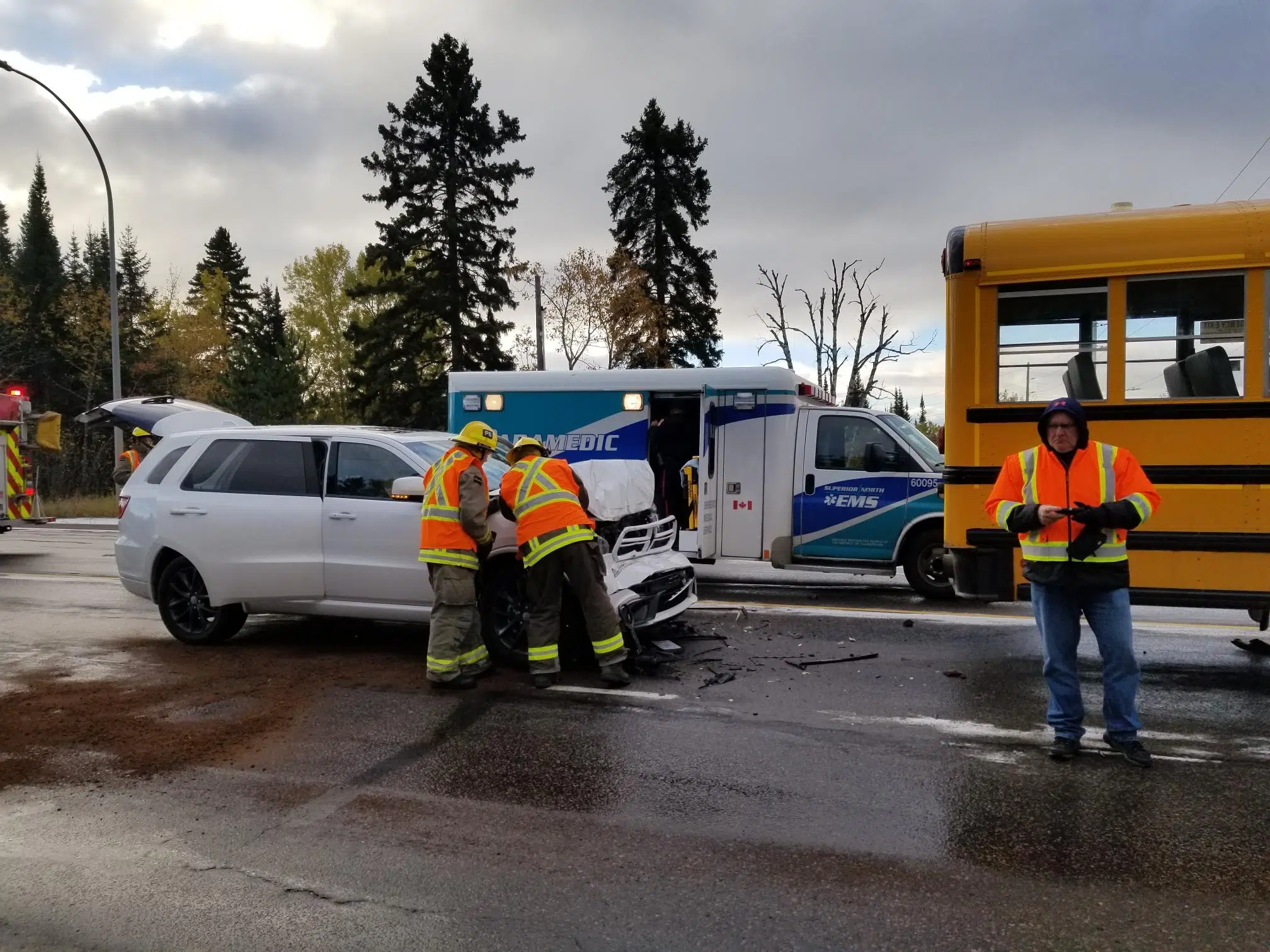 Fortunately no kids were on board a school bus following a crash this morning on Oliver Road near the Expressway.
When our newsroom arrived on scene, the front of a white mini van had been pulled away from the back end of the bus in the middle lane.
Police tell us minor injuries were reported, and the cause isn't known at this time.