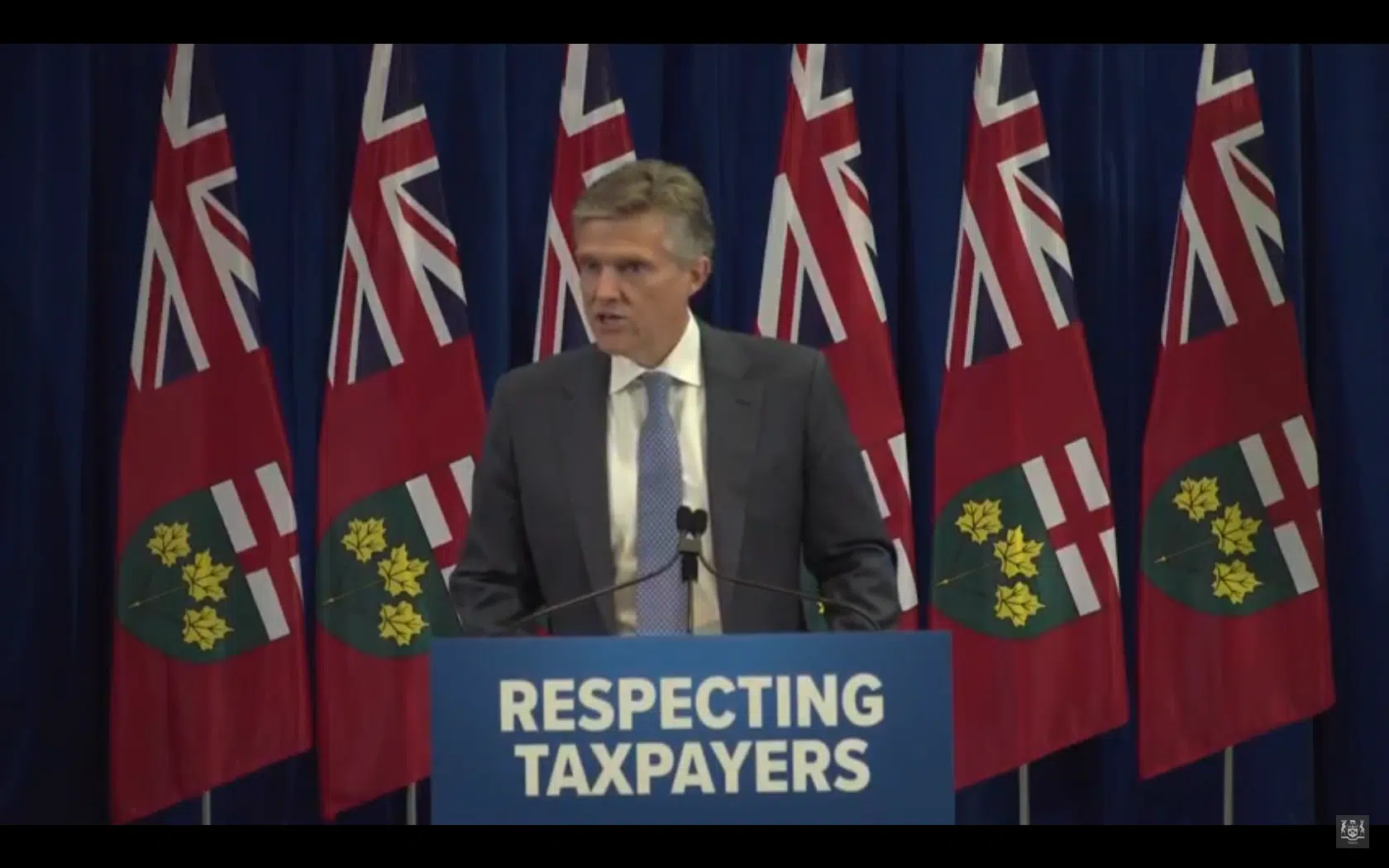 Ontario's Environment Minister says there's a need to strike the correct balance between a healthy economy and healthy environment.
Rod Phillips says a PC government environment plan will come down later in the fall.
"We will put onus on pollution on polluters, and not on hard-working people in our province. Our plan will be focused on solutions that work, and not on having the government pick winners and losers."
Phillips also called the previous Cap and Trade program "ineffective", claiming it won't lead to meaningful reductions in greenhouse gas emissions.
He notes Ontario is closer to meeting the Paris 2020 targets for greenhouse gas emissions than Canada is as a whole.