Today is World Teacher Day.  This day aims to raise awareness of the importance of the role played by teachers all over the world.   We've all had educators that have taught us something but have you ever had a teacher that has inspired you.  With this person it was more than just learning math or history, they made you dream and believe you could be whatever you wanted to be.  They took their classes to the next level and the words in the text books became real.  To these folks teaching was more than a paycheck it was a passion.
Author and poet William Arthur Ward put it perfectly:
The Mediocre teacher tells
The Good teacher explains
The superior teacher demonstrates
The great teacher inspires
I was lucky enough to have a teacher in my life that inspired me.  Mr. Pete Lavorato was my grade 10 English teacher.  He was a former Edmonton Eskimo and right from the start I thought he was cool and he had my attention.  After awhile I admired him not because he was a football player but because he made me a better student.  I was never great in school and English was always my worst subject but Mr. Lavorato made it interesting.  Before his class I could never understand what the heck Shakespeare was saying, I always wondered why couldn't he just write normal.  It took a big dumb jock to break it down for me.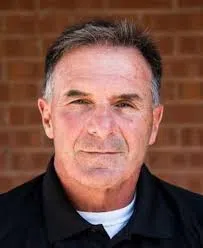 Now Mr. Lavorato didn't inspire me into a career in literature but he did open my eyes to that world and showed me that I can do anything if I really apply myself.   If you didn't have a teacher like this maybe Jack Black will inspire you.
So if you are a teacher I hope you have a great World Teacher Day and thanks for all you do
If you were one of my teachers I'm sorry
Trent