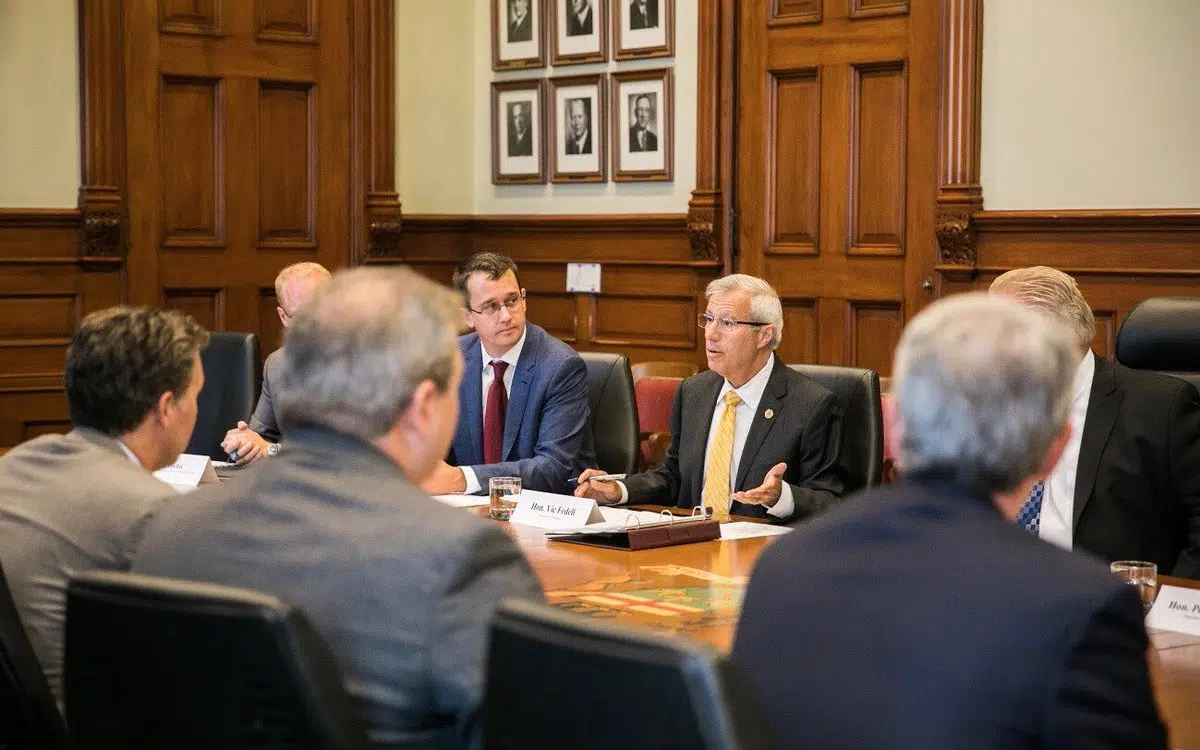 The Ontario government is being briefed today about the new trade deal reached between Canada the United States and Mexico.
Finance minister Vic Fedeli says while they still haven't seen the full text of the deal they do want to work with the feds to ensure the province isn't going to suffer.
"We are calling for assurances from the federal government that any sectors in this province negatively affected by federal decisions will get financial assistance, we need that to protect our economy."
Premier Doug Ford says he is cautiously optimistic with the new trade deal, but is concerned with some of the tariffs still in place on steel and aluminum.
Fedeli adds they'll be meeting with business leaders in Ontario auto, steel, aluminum and agricultural sectors.