Area lawns could soon be sporting flamingoes instead of Halloween decorations if the Hill City Kinsmen get their way.
Spokesperson Joe Woodgate tells us you can "flock" your friends and family for a minimum donation of $40.
"We've tried to get rivalries to flock it each other, all in good fun. Often our members are bringing their families out.  The kids really love doing it, under cover of darkness they get to go and flock a house."
For $15 you can buy anti-flocking insurance to ensure no one can flock you during the fundraising campaign.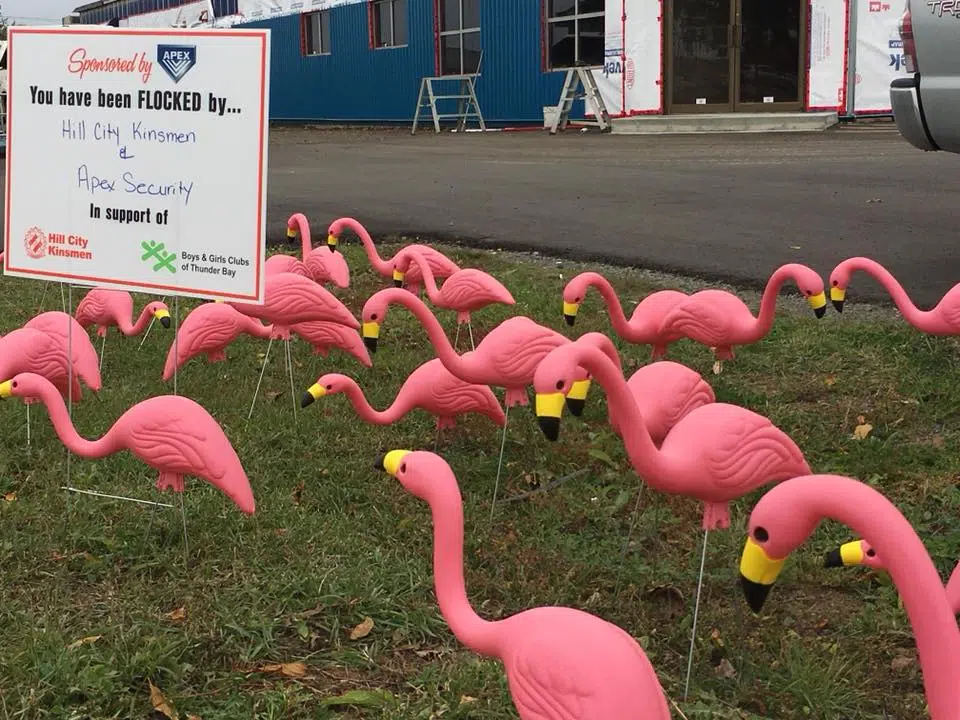 Money raised from the event is going towards the Kinsmen and the Boys & Girls Clubs of Thunder Bay.
The campaign runs from October 1st to the 29th.
If you want to take part you can contact Brenton at 251-7251.