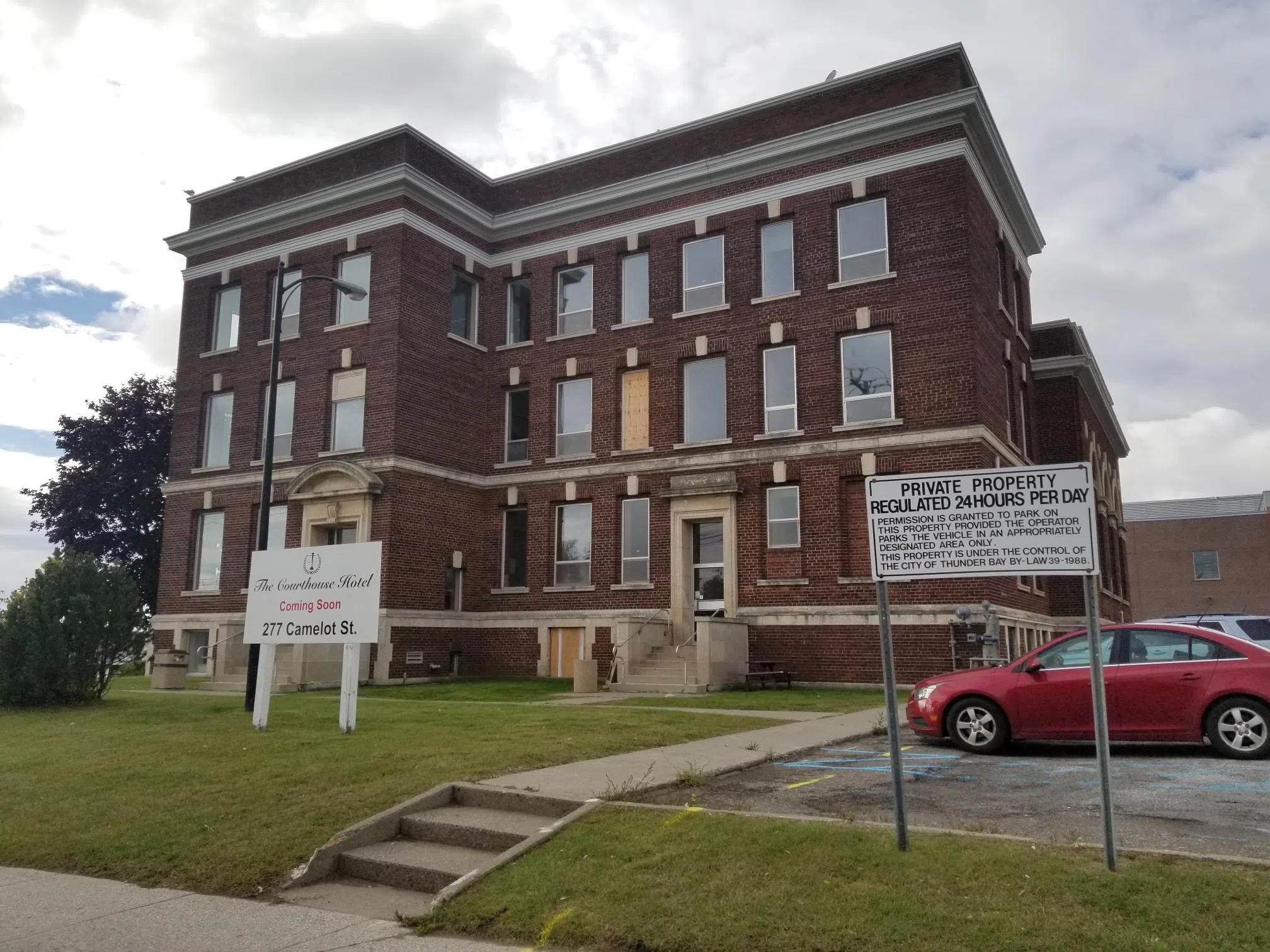 Maintaining the old courthouse's history on Camelot Street, as it's renovated into a hotel catering to weddings, is key for the developer's event co-ordinator.
Jim Pedwell notes key features of the main courtroom will stay intact as it's changed into a banquet hall.
The judge's bench will stay, as will certain parts of the jury's box.
He adds effort is being made to maintain the historic feel of the building, with the goal being to attract professionals, but also families who may be using St. Joe's hospital next door.
Opening day is hopeful for December 1st.
Pedwell notes when the developer first bought the building, the plan was to make it into apartment rooms, but in order to keep the historic feel, that changed into a hotel that would cater to weddings.