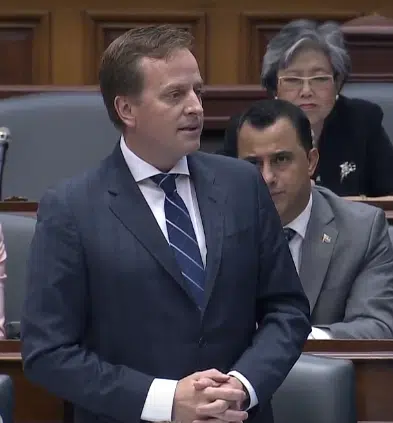 The PC government is now working on a new provincial forestry strategy.
Roundtable discussions will start in November and run until March with local stops in Kenora and Thunder Bay.
Natural Resources and Forestry Minister Jeff Yurek says they want to see the forest sector driven by a long-term vision that has growth and sustainability at its core and that communities share in that prosperity.
Yurek says he will be turning to industry, municipal, business and First Nations leaders for advice.
He notes the key will be finding out how they can tear down barriers and create an environment for growth.
Yurek would like to have the strategy in place by next spring.