This week on Thunder Bay Votes:  The issues that matter, living on the edge, homelessness and poverty.
Mayor Keith Hobbs disagrees with the Progressive Conservative's recent decision to halt the basic income project.
Hobbs notes, as a result, more funding is needed for housing projects in our community.
"So we have to do more than just talk about it. We are doing the Point In Time Count so we know approximately how many homeless people there are," Hobbs explained.  "The District Social Services Board is looking after housing now after the City gave it over to them. However, again it all comes down to money and getting funding for these projects."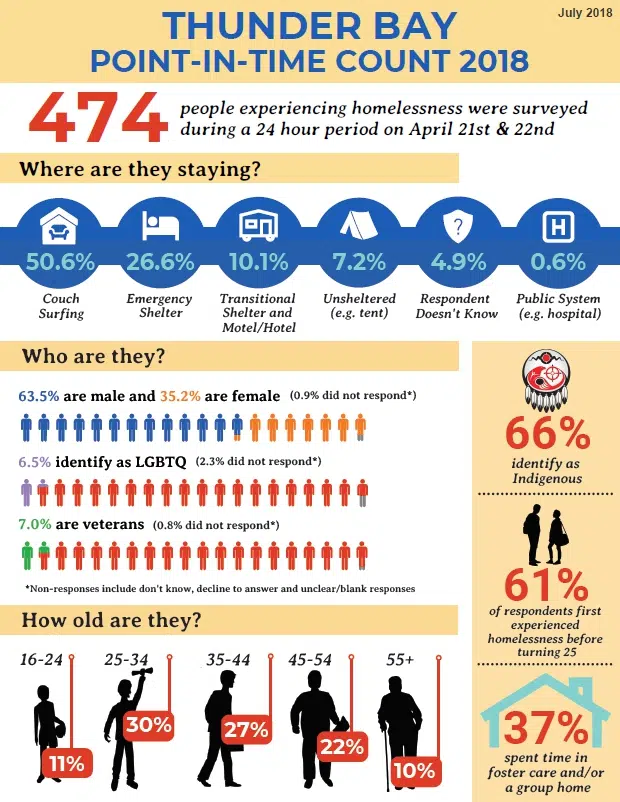 The Mayor adds the next municipal government will need to push the Federal government to take over the halted Ontario basic income project.
He feels it was a huge mistake for the Progressive Conservative's to halt the basic income project.
He adds it was starting to have a positive impact on our community.
"People are stepping up, feeling better about themselves, getting into education programs, getting into better housing. The province is going to undo that, " Hobbs tells us.  "People that have already signed leases are now in trouble. They aren't going to be able to afford their home and how do they break that lease?"
 The Ford government recently announced they would wind down the basic income research project in a compassionate way.
Officials confirmed payments to eligible participants would continue until March 31, 2019.