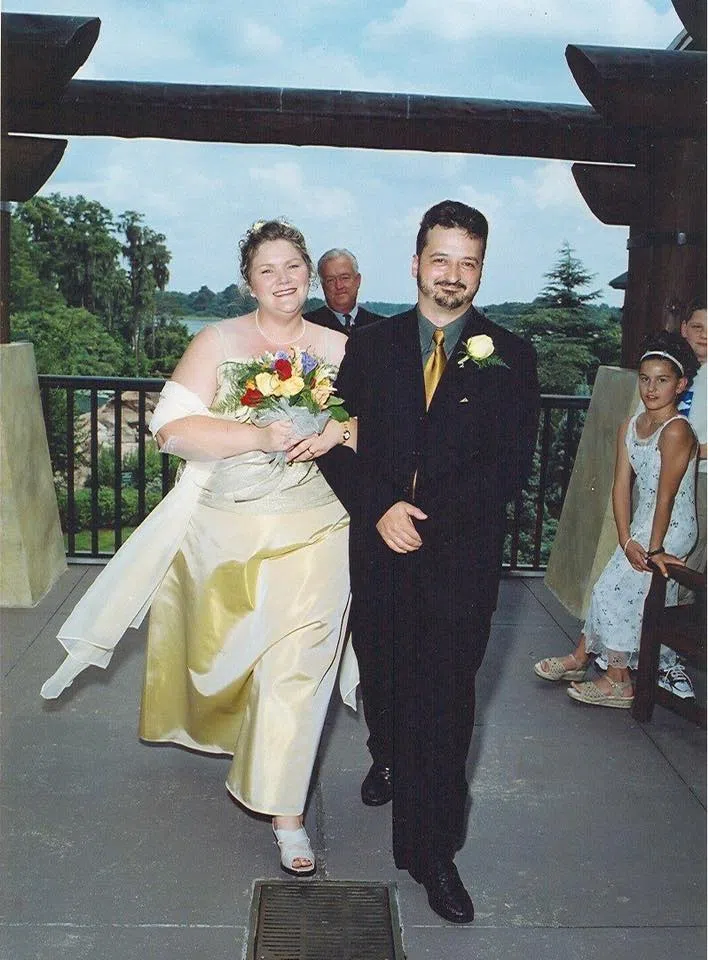 I'm sending out a Happy Anniversary greeting to Mrs. Ed.
It was 18 years ago today that we tied the knot at Disney World.
Everything was perfect and I could have had Goofy as my best man, but it was a bit expensive.
It was a great day and has been 18 happy years and more to come.
I love you Leanne, thank you for your love and support and happiness.
A toast to all the couples with their special day.