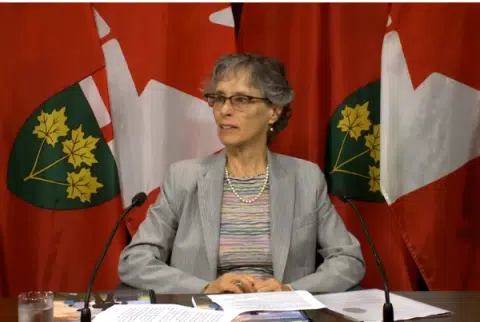 Ontario's Environment Commissioner isn't pulling any punches when it comes to the new Ford Government.
In her annual report Diane Saxe says some of the moves made by the Conservative government including the cancellation of the Green Energy Act and the Cap and Trade system are a step backwards.
She says Ontario had made great strides towards reducing greenhouse gas emissions, but cancelling the Cap and Trade system won't help the battle with climate change.
"We allow our emissions from electricity to go back up, while we grow our population and our economy.  Yes, I think our emissions are going to go up.  I think we're going to be getting farther and farther from where we need, just as climate change begins to really punish the people of Ontario'.
Saxe says corporations that invest in Ontario want stability and the cancellation of millions of dollars of green energy contracts shows there's a lot of uncertainty right now in Ontario.
Saxe says the Environmental Bill of Rights allows public comment on Bill 4 until October 11, and is encouraging Ontario residents to give the government their opinion on climate change.