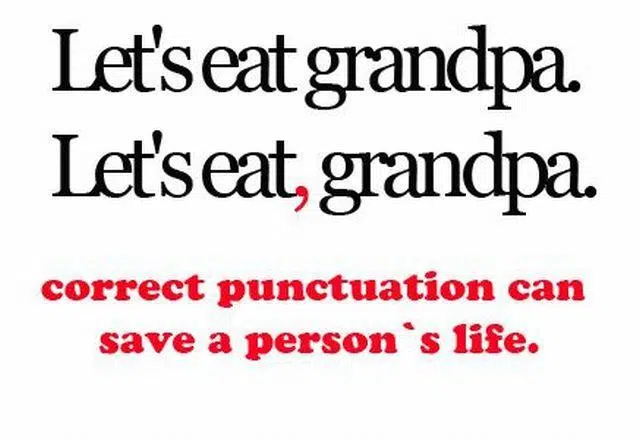 You know I'm a stickler for spelling words correctly, but also using the proper punctuation.
Today is Punctuation Day, although everyday should be.
Spelling and punctuation are key to really making clear the meaning of your sentences.
Make sure you take the time to use periods and commas where needed.
It could make a big difference for grandpa.