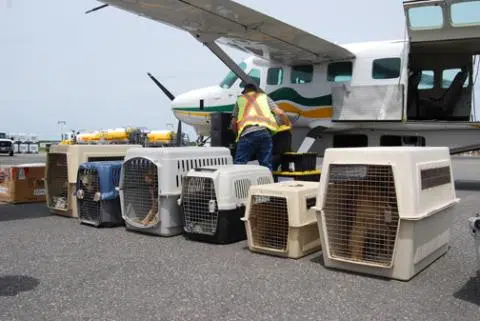 Nearly sixty dogs from northern communities near the Manitoba/Ontario border will soon have new homes.
The Ontario SPCA is calling this the Year of the Northern Dog, as they continue their campaign to help feed and adopt out hounds from remote First Nation communities.
Daryl Vaillencourt is the senior director of Community programs and says the 59 dogs being transported to Southern Ontario will be adopted out once they are seen by a vet.
"We get them through the health checks," he explains. "If there are health challenges, we help them through that."
He finds that dogs that come from northern reserves do make good pets.
"They re-home very, very well," Vaillancourt points out, although he admits some of the dogs may take some time to adjust to leashes.
Vaillaincourt says they have been working with North Star Air and other community partners to transport the dogs to cities like Barrie, Orillia, Oakville and Petawawa, so they can be adopted.