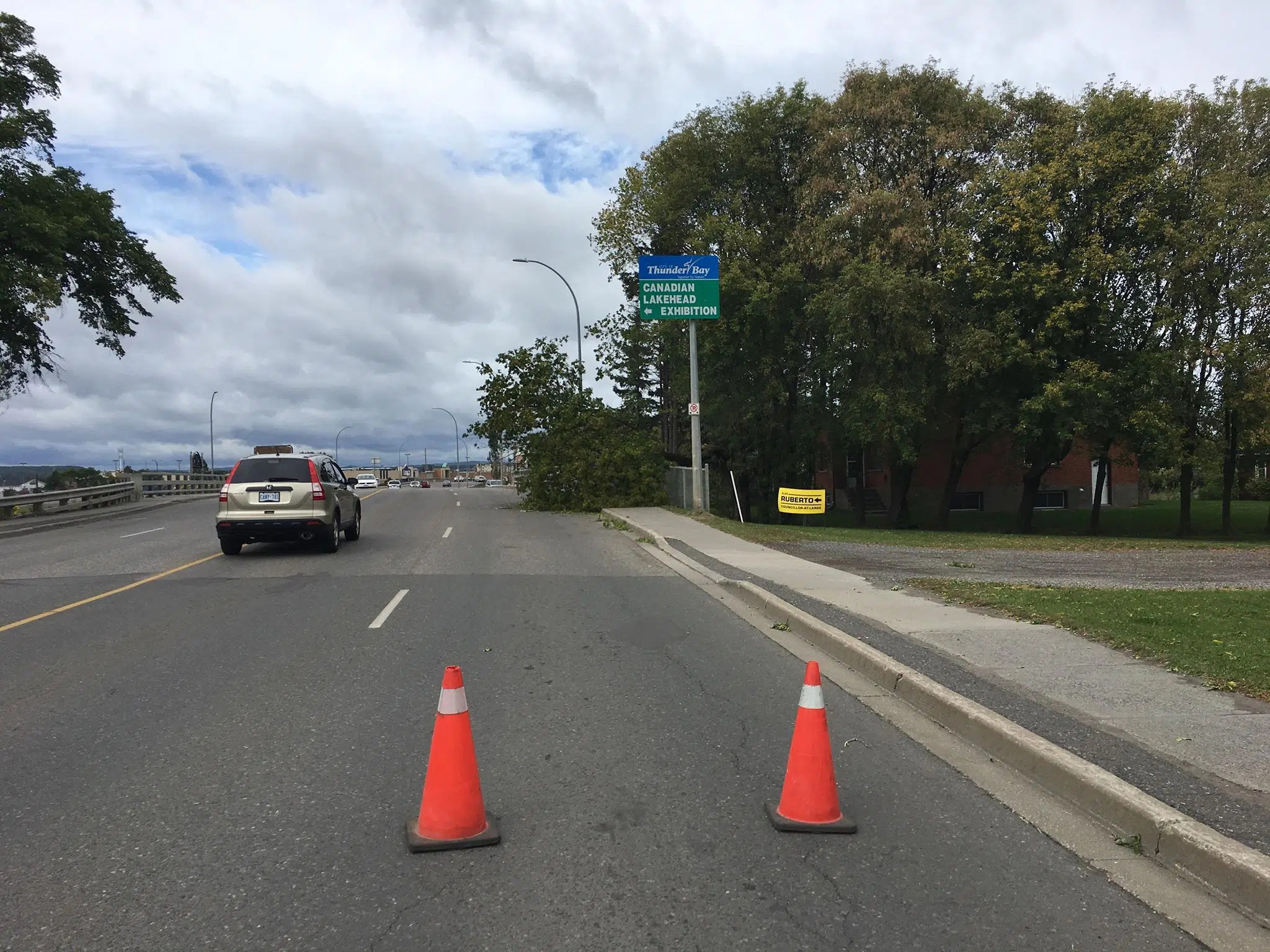 The wind has played havoc in the city today.
With gusts of up to 60 kilometres per hour , there were power outages as the result of trees being blown onto power lines with Thunder Bay Hydro telling us the outages affected scattered areas throughout the city.
Elsewhere, metal sheeting from the roof of the Thunder Bay Regional Health Science's Centre came flying off and landed on the sidewalk next to the main entrance.
No one was hurt and the debris has been removed.
There were also numerous signs and trees down across the city, in particular a tree landed on Fort William Road affecting one lane of traffic.