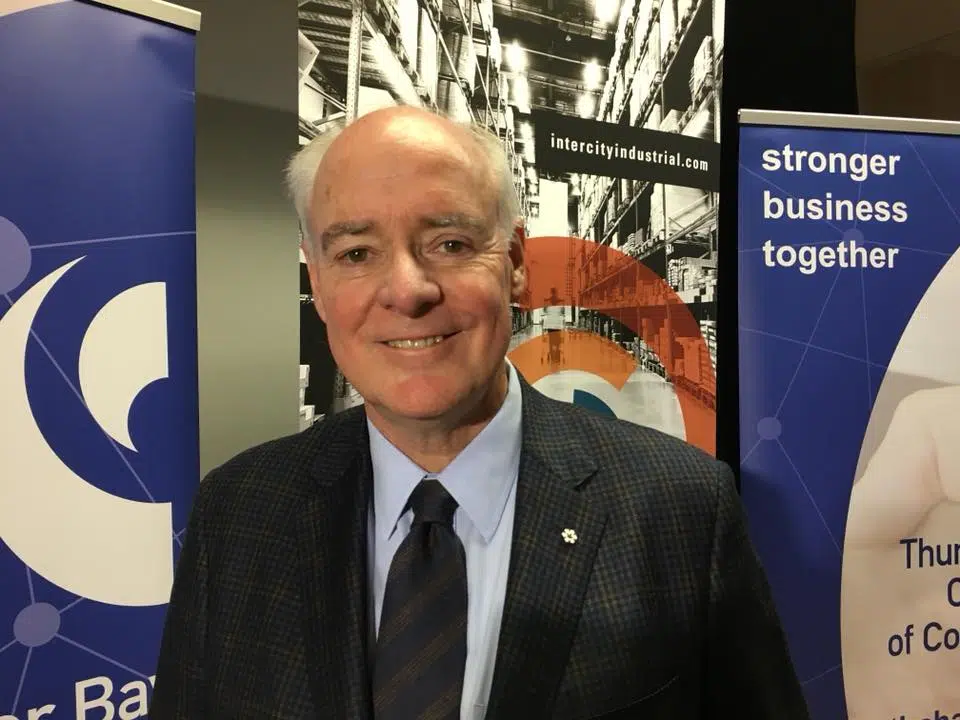 The head of the National Chamber of Commerce calls the current state of trade negotiations between Canada and the United States unprecedented.
Perrin Beatty tells us it's unchartered waters.
"In any other negotiations that we've had, the partner we've had sitting across the table believed in having a win-win solution.  In President Trump, we have someone sitting across from us who believes the Americans can only win if Canada and Mexico lose. It makes the negotiations that much more difficult."
The former federal politician and current President of Canada's Chamber of Commerce notes Canada needs to diversify its economy to combat trade wars with the US.
"Today, we have 75 percent of our eggs in one basket. If you talk to any store owner in Thunder Bay who had one customer buy 75 percent of everything they're selling, they would say this is really risky–if anything happens to that one customer, I'm out of business," Beatty argues.
He adds the Trump government is actively targeting Canada.
"We've never had to deal with an American administration whose goal was to inflict damage on Canada with actions against softwood lumber, our steel and aluminum sectors, action against Canadian newsprint, and threats against our auto sector."
Beatty is in Thunder Bay this weekend for the Canadian Chamber of Commerce Annual General Meeting.