I'm not sure what's worse… heavy rain or crazy wind?  Rain is a nuisance, especially if you have an outdoor event planned like a wedding or a nap.  Rain is also a pain in the back end if you get caught in it with out a coat or an umbrella.
Wind on the other hand can cause damage, when it gets up past 60km it can be very dangerous.  Today we might see it get up to 70km so be careful and maybe don't set up any tents.  It's garbage day in my neighbourhood and there garbage cans and lids flying all over the place.
Last night on my walk home there was some drizzle (suck it Andy) but I had my umbrella with me in my man purse or murse.  The problem was it was so windy that my umbrella turned into a kite.  It did that awesome flip inside out trick and almost took out my eye.  I'm just glad I'm not wearing my toupee today.   That thing would be gone and end up in someone's tree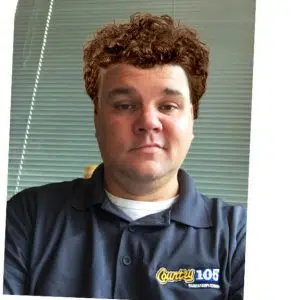 Have a great weekend and stay safe!
Trent