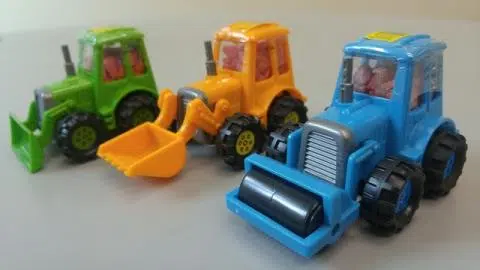 Health Canada is advising of a bubble gum dispenser for kids.
The Kidsmania Bubble Dozer  is a toy vehicle that is filled with bubble gum nuggets.
Over 36 thousand of them were distributed in Canada…They were sold between January last year and this month.
This product does not meet Canadian safety requirements and could pose a choking hazard.
If you have this item, you should throw it or contact the retailer where it was purchased.
Bubble Dozers come in 3 styles; a roller (blue), a dozer (green) and a loader (yellow). The Bubble Dozers may have item numbers C532 or KDM-90432 printed on a label under or on the back of the toy.